Knowledge is Power...
Who, What, Where, Why? Let's find out
It's time for your analytics to work smarter and work harder. Our Analytics Dashboard is designed to help you do exactly that: identify your superfans and create real, lasting relationships based on purchase data directly from your store.

Aggregate overviews from streaming platforms and third party retailers can only take you so far as you're able to zoom out, connect dots, and make educated guesses based on high-level data sets.
Isn't it time to eliminate the guesswork? We sure think so.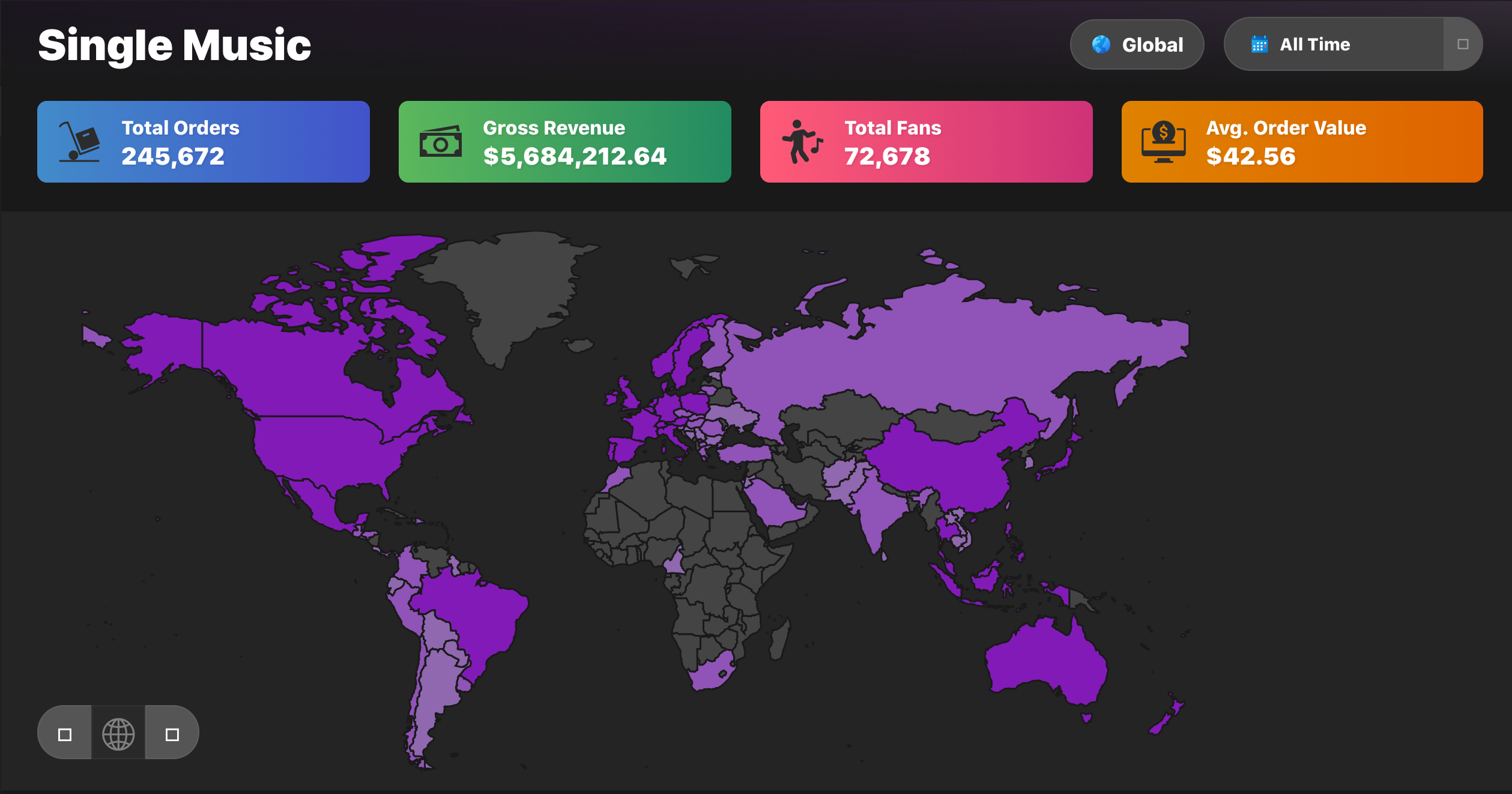 When navigating to the "Analytics" tab in Single, you'll see a zoomed out view of critical data. By viewing your total orders, gross revenue, total/active fans, average order value and world map — you'll instantly know where your fans are and how much support they're giving you.
Mouse over each country to deep dive into your top markets. Want to know how you're doing in a certain state? What about a specific city? No problem.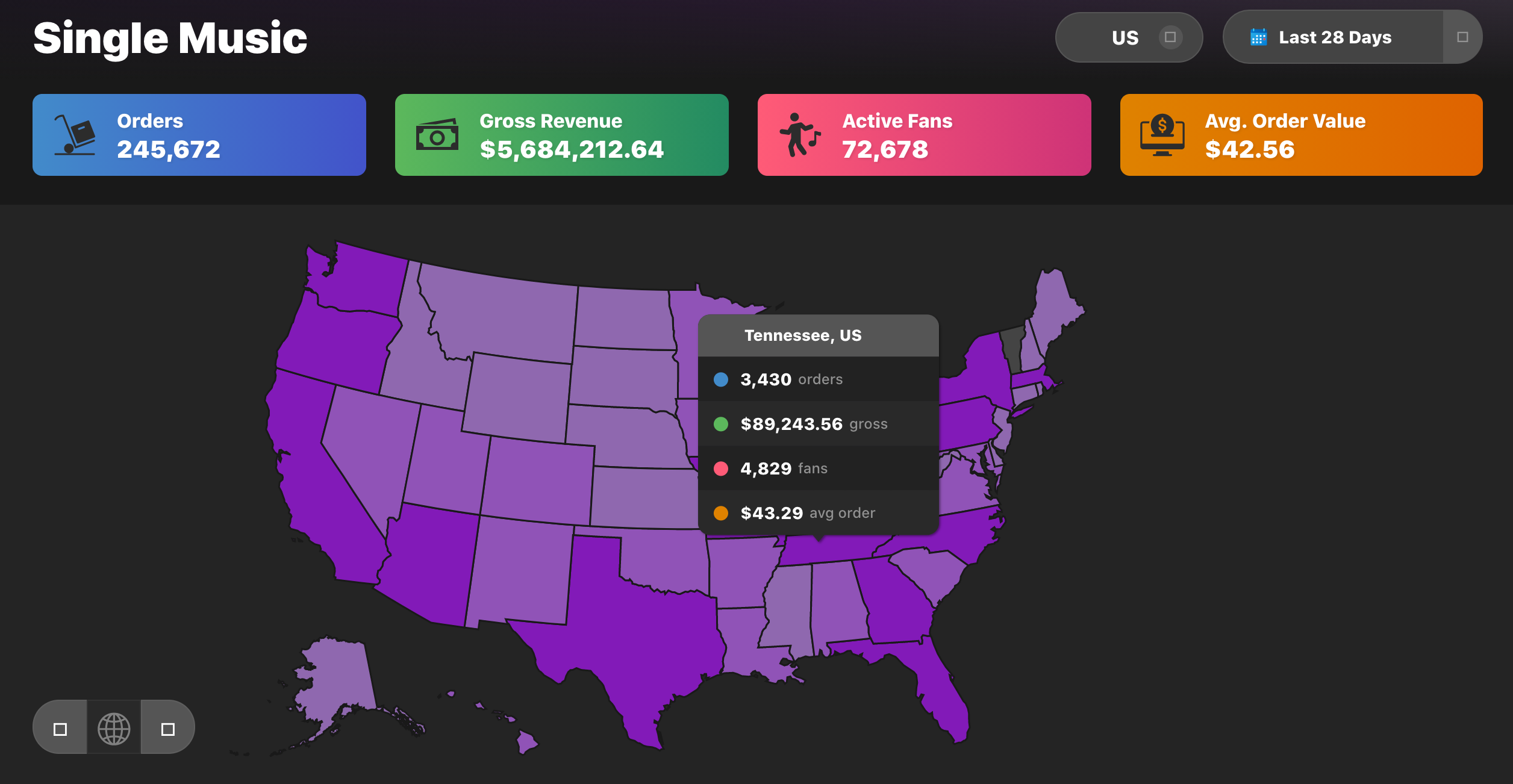 Whether it's planning your next tour route, promotional event, or marketing efforts — Single can help inform your moves every step of the way.


Get Granular
Now that you know where your fans are, it's time to find out who they are and what they love about your brand.
Breakdown what you're selling, how much, and see what fans love most. From Merch to Music — it's all in your Analytics Dashboard.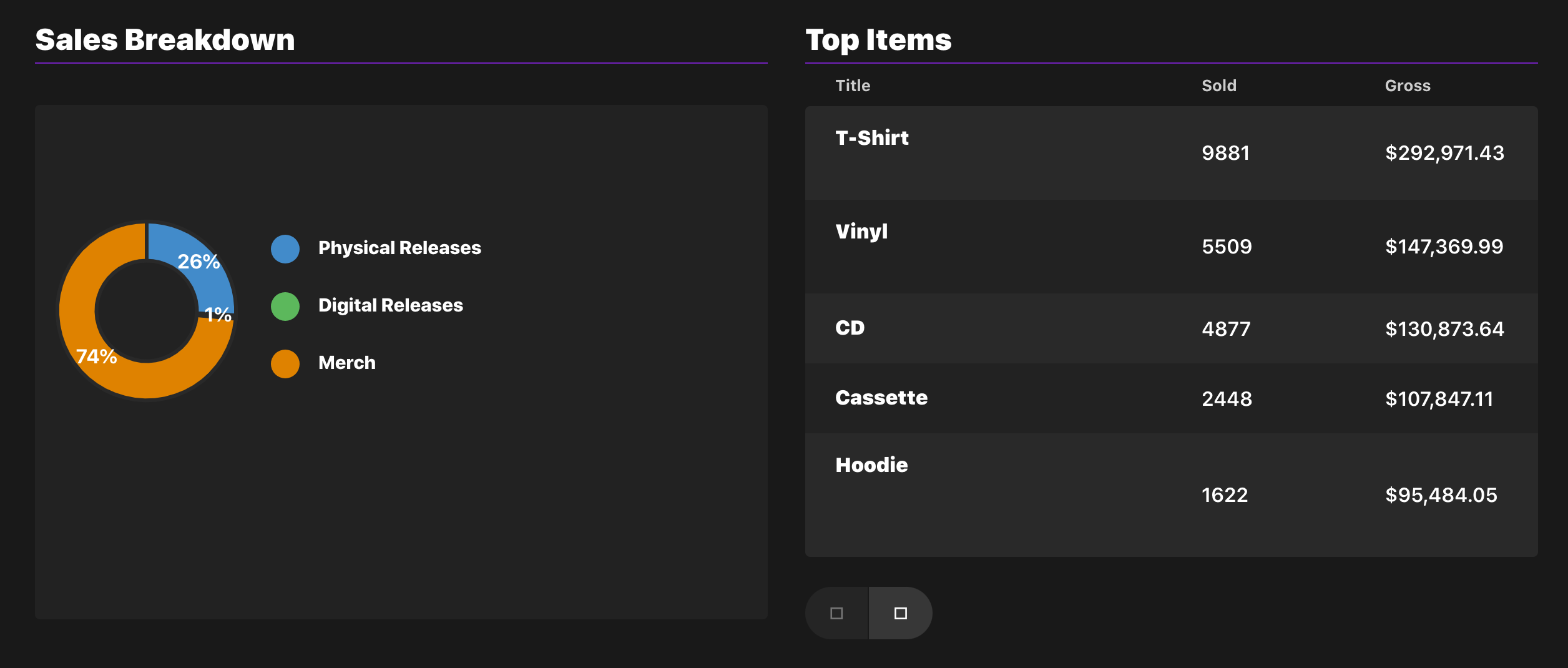 Single lives by our mission to provide Artists the tools to succeed by offering a diverse and cohesive array of services. Now we can show you how they work together and how your fans are supporting you most.
See your overall sales down to the day

Breakdown your sales by type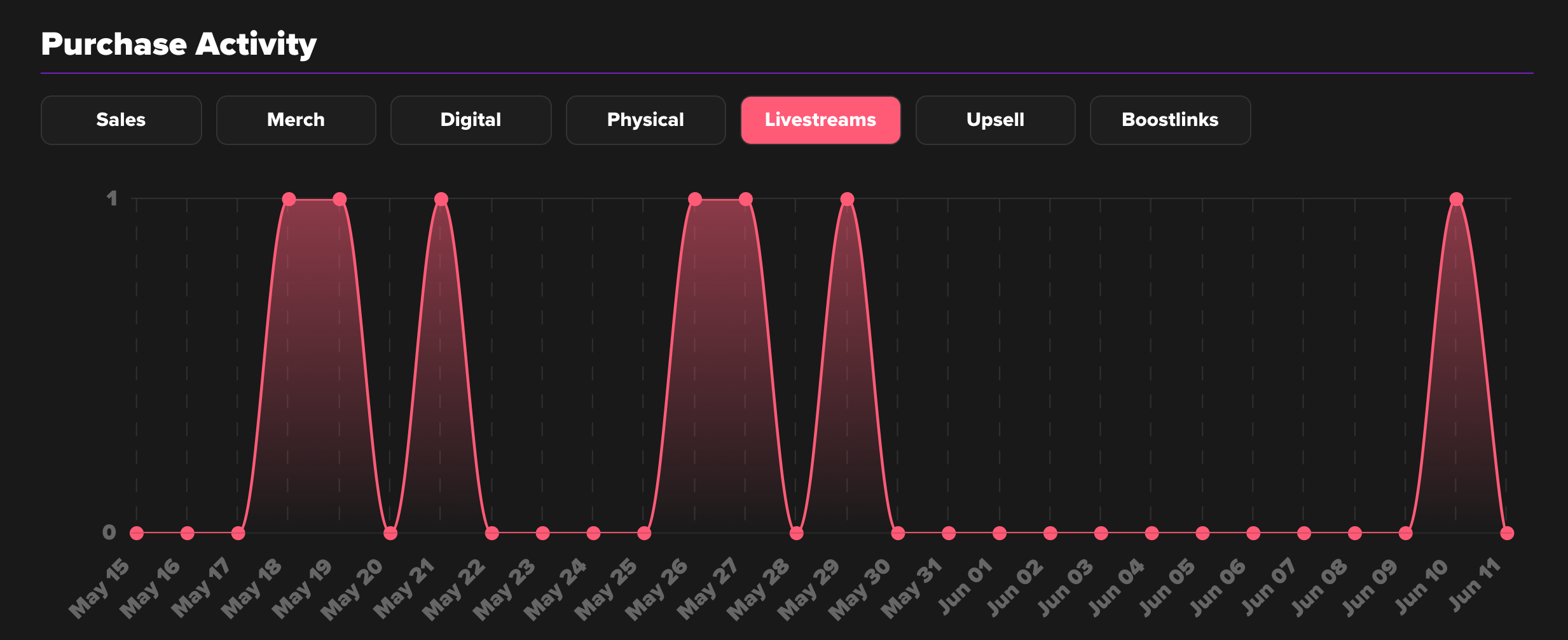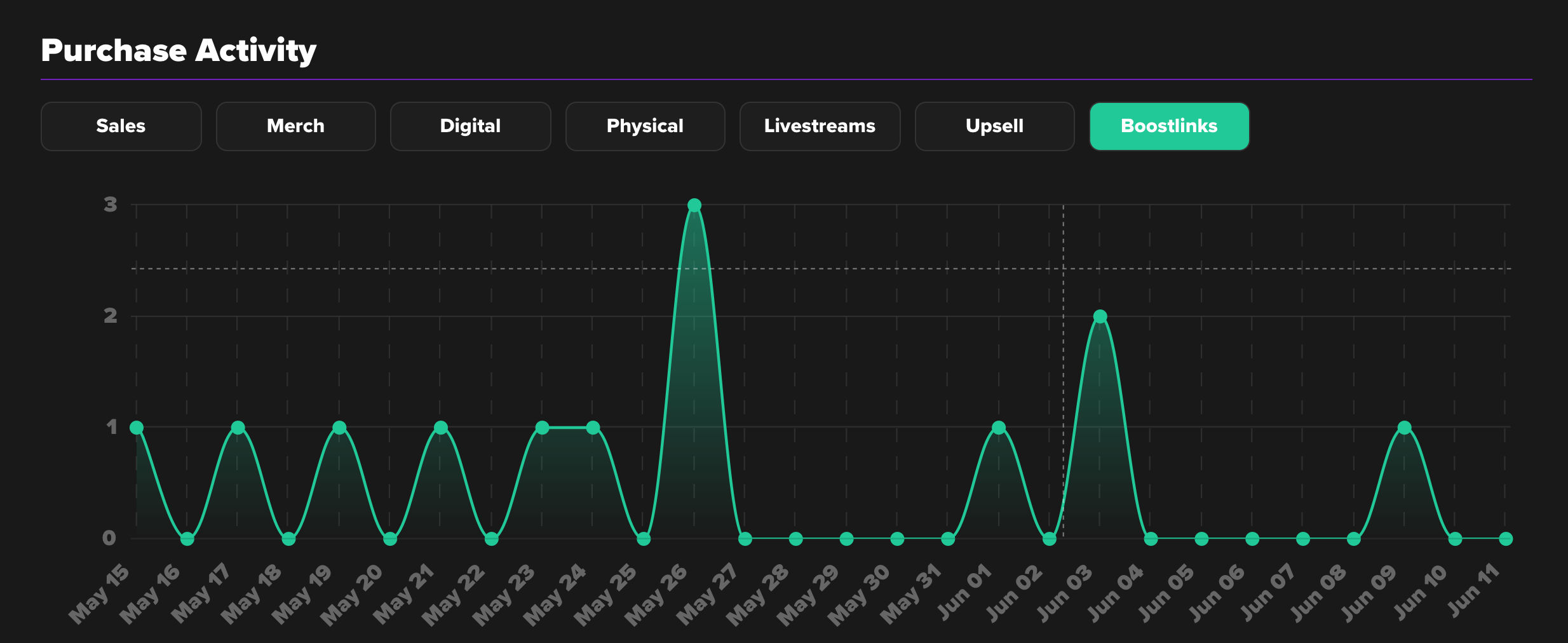 Did we mention you can see what sales reported too?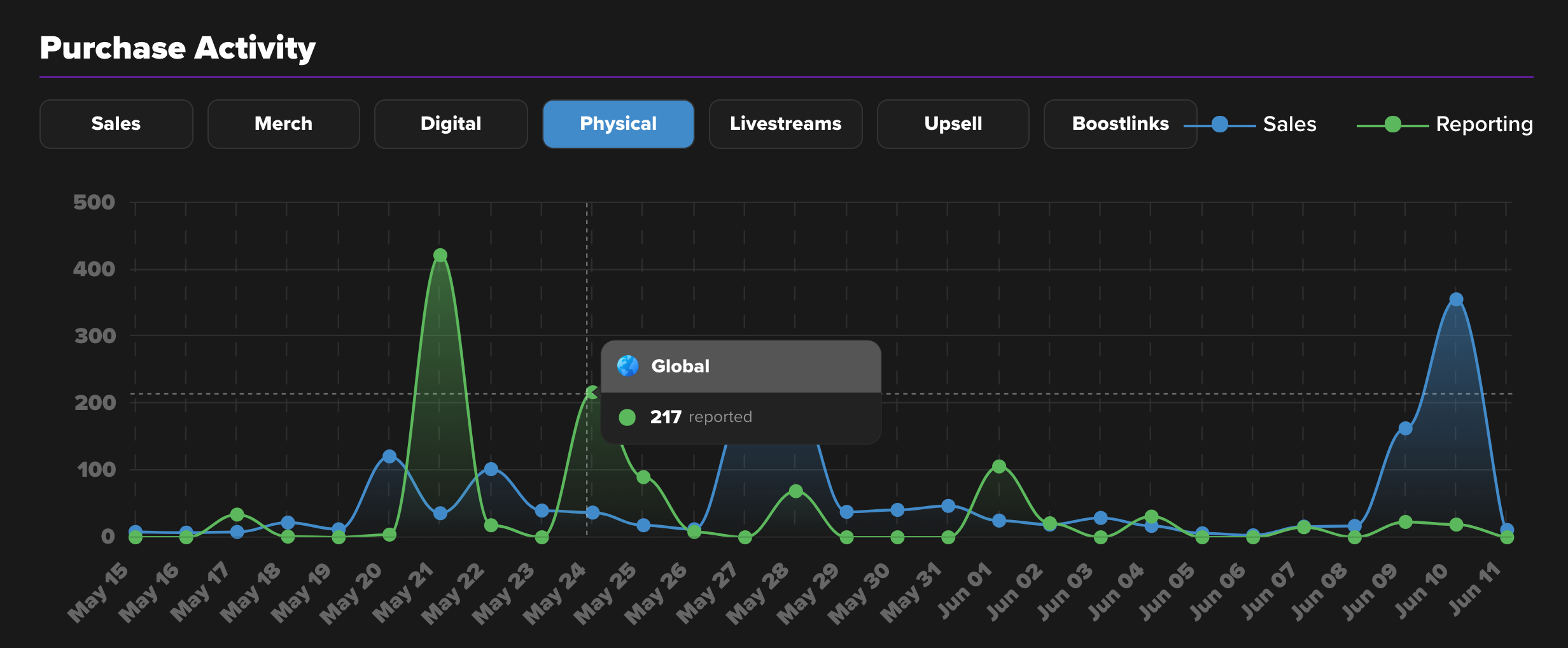 Build your Community
By now, you've gotten a deep and wholistic look at your sales data. But the arguably most important question remains — Who are my superfans?

The people that really matter, the fans, are right in front of you.
With this new tool, we've taken detailed purchase data directly from your store and put it in a format that can help you make data-driven decisions to advance your career.

Wrapping Up
With the questions of Who?, What?, Where? now answered... the Why? we leave to you.
Use the data, know your audience and get out there!