A Step-by-Step Guide to Creating Discounted Products for for NFT Holders in Your Shopify Store
In this tutorial, we will guide you through the process of creating a discounted product for NFT holders. This will involve creating a duplicate product, adjusting its price and title, and gating access to it in Single.
Steps
1. Duplicate the Product
To offer a discounted product exclusively to NFT holders, you need to create a separate, duplicate product in your Shopify admin. This will allow you to offer a discounted version of the product exclusively to NFT holders while still keeping the original product intact and available in your store for everyone else. Here's how:
Log in to your Shopify admin.
Go to the "Products" section.
Find the product that you to discount and click "Duplicate."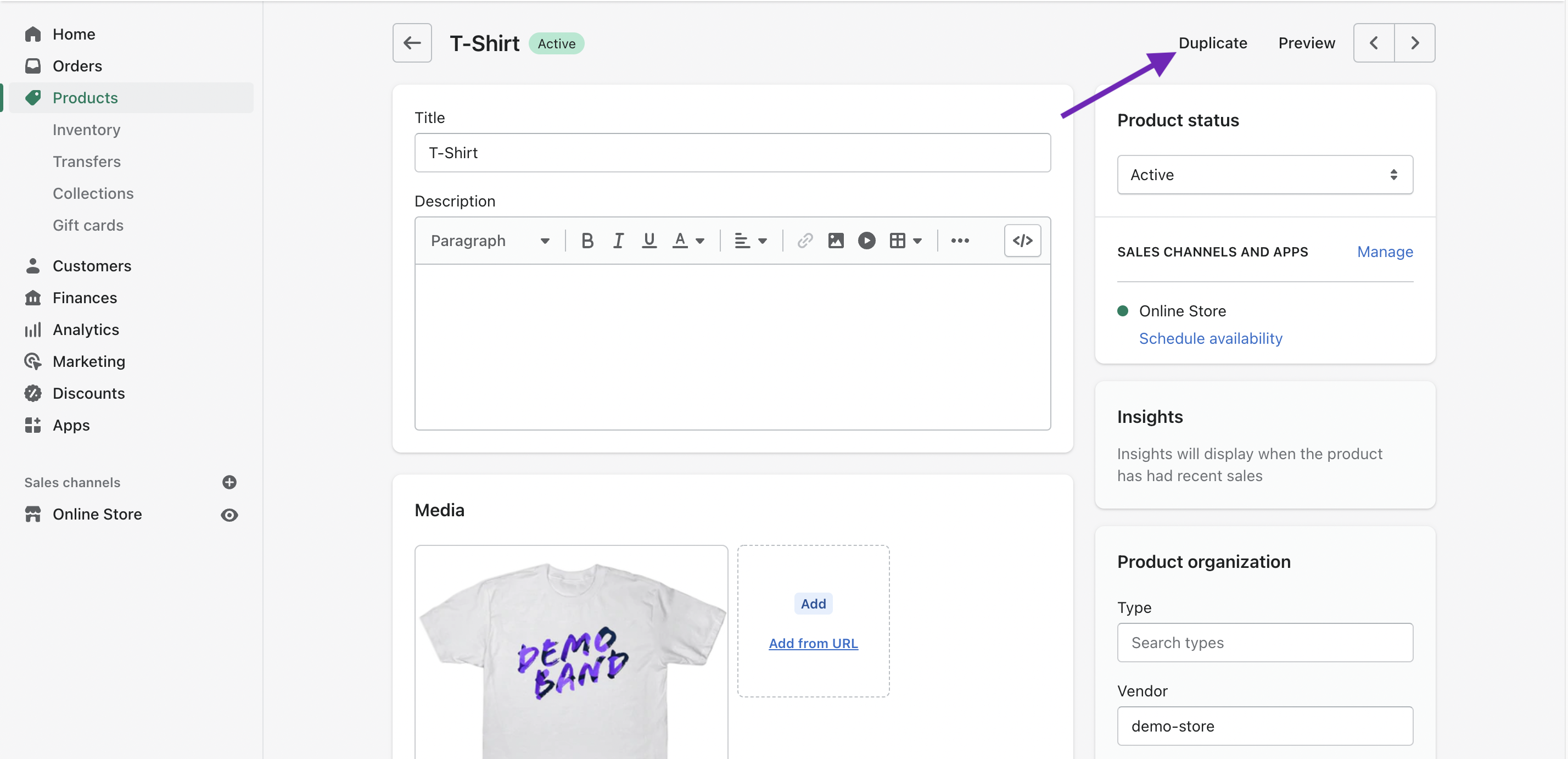 🚨 Heads up: Creating product variants in Shopify is not an option; you must create separate, duplicate products for this process to function correctly.
2: Adjust the Price and Title
Next, modify the duplicate product's price and title in Shopify to reflect the discount:
Select newly created duplicate product.
Update the product price to reflect the discount you want to offer.
Add "(NFT Holder Discount)" to the title of the product to differentiate it from the original product in your Shopify admin.
Following these steps, your inventory in Shopify should now have duplicates of the product with adjust prices and titles: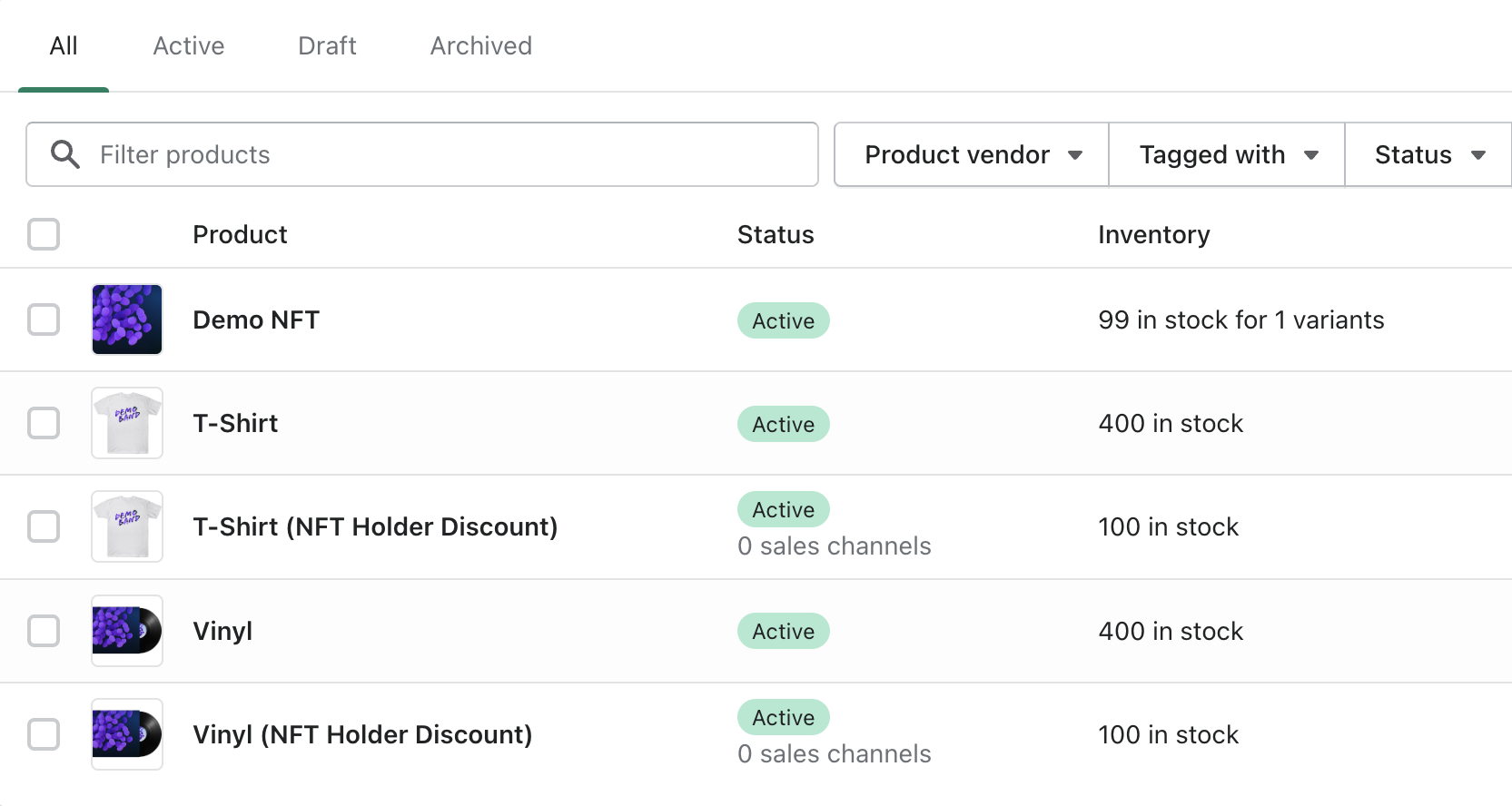 💡 Tip: If you sell more NFTs than discounted products available in Shopify, it creates a first-come, first-served setup. To avoid confusion, inform NFT holders in the description and emails that not everyone may have access to the limited inventory of discounted products.
3: Gate the Discounted Products
Finally, gate access to the discounted product in Single to make the offer exclusively available to NFT holders:
Log in to your Single account.
From the left sidebar, click "NFTs". It will redirect you to your Manage NFTs page.
Click the NFT collection that you would like to use to gate access to the discounted product.
From the Utility page, click "+ Add Content" to search for and select the discounted product you just created in Shopify.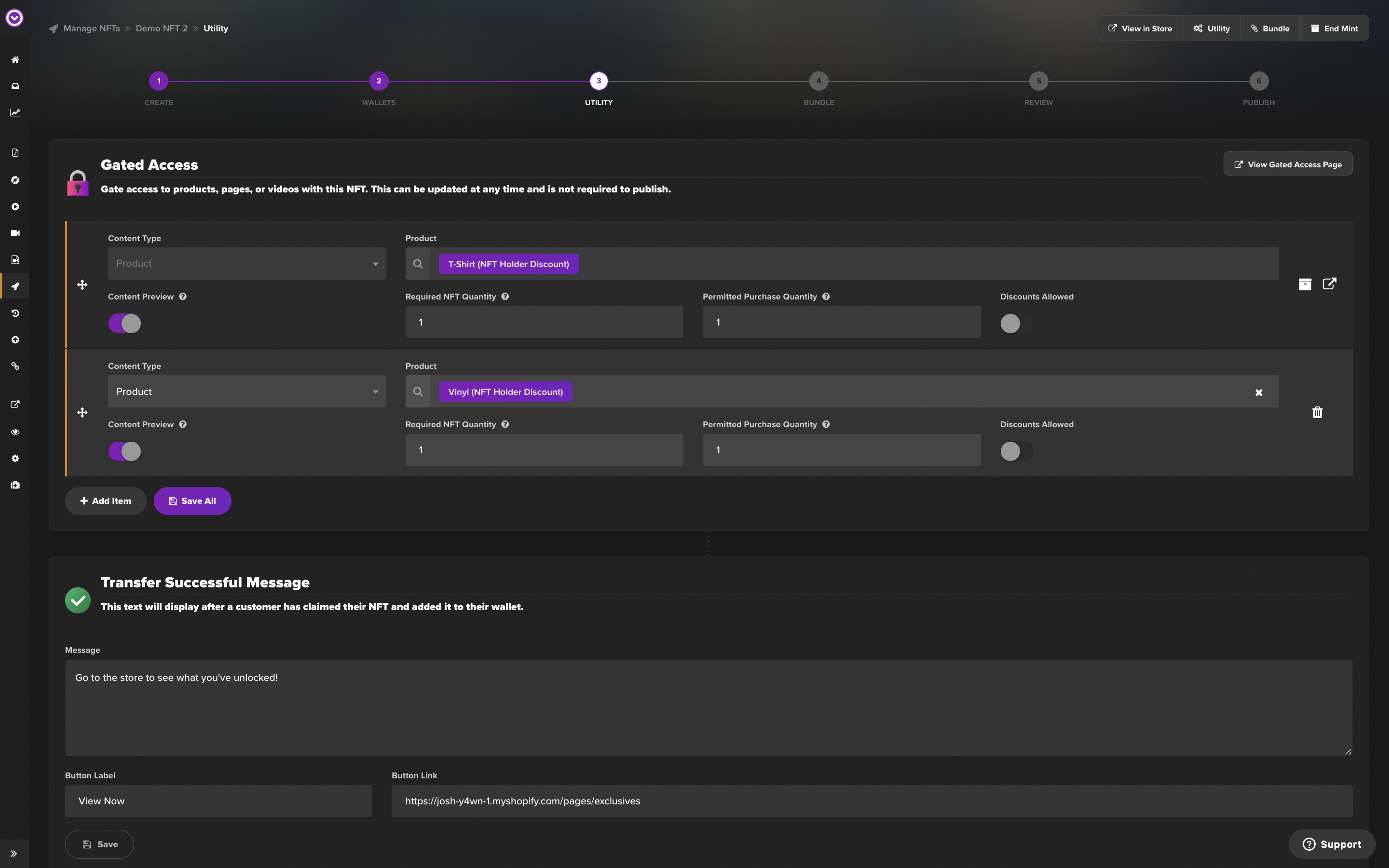 📝 Note: The "Discounts Allowed" switch controls eligibility for extra Shopify discounts on a product. To prevent further discounts on an already discounted item, turn this option off. However, the choice is yours.
And that's it! Now that you gated a discounted product, it will appear on the Collections Gated Content page.