If you're a creator selling anything from merch and music to NFTs and memberships, you need an online store. Shopify makes it simple with its robust features. Here's a quick guide to setting up your store.
1. Create a Shopify account
Begin by signing up for a Shopify account. They offer a 3-month trial for just $1/month, so you've got plenty of time to play around and make the store uniquely yours.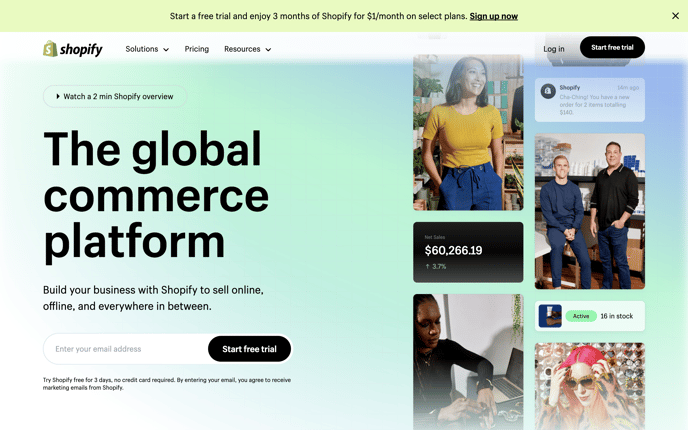 2. Find a custom domain
Snag a custom domain to lend some credibility to your store. Namecheap or GoDaddy have some solid, affordable options. Once you've got it, connect it to your store and you're golden.
3. Create your core pages
Time to build your core pages. Let's keep it simple to start—think About, Contact, and FAQ. Make sure these are easy to find in your store navigation.
4. Choose a theme
Shopify has a ton of themes, both free and paid. Pick one that feels right for you and your brand. Our go-to for a free theme is Dawn. It's clean, modern, and super customizable.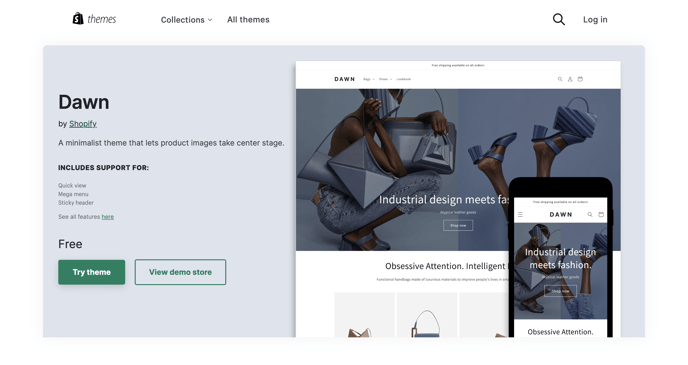 5. Set up your core theme customizations
Now it's time to make your store look and feel like yours! Although customization varies by individual needs, a good baseline approach includes:
Add your logo
Choose and apply a color scheme to your site and menus. Coolors is great if you're stuck.
Get your typography on point with sites like font pair.co.
Add main and footer menus using those core pages you just created
Add an email subscribe option
Link your social media icons
Stick a banner image on each page. Royalty-free sites like Burst or Unsplash could help if you're looking for high-quality images.
5. Add any products you already have
If you have existing products, now's the time to list them. For those planning on selling digital goods via Single, this step can be deferred.
6. Set up your payments
This is core to your store's functionality. You need to select how customers will pay you and how you will then get paid by Shopify.
7. Sync with Social media
Last but not least, integrate your store with other online sales channels - including your social media - to extend your reach and improve visibility.
---
Ok, now you've got a Shopify store ready to roll!
Shopify is awesome for selling physical products, but has limited options for digital content. With Single, you can host video, run ticketed livestreams, start a membership program, create and sell NFTs, bundle them with content or merch, and even use them to gate access to anything in your shop.
Now let's get you started with Single: