You can add the Customer Ticket app block to your Customer Account page in the Shopify Theme Editor to make it much easier for customers to find and access all of their owned video content. If you add this app block, they will see a full list of all of the events they own tickets for in your shop whenever they visit their account page.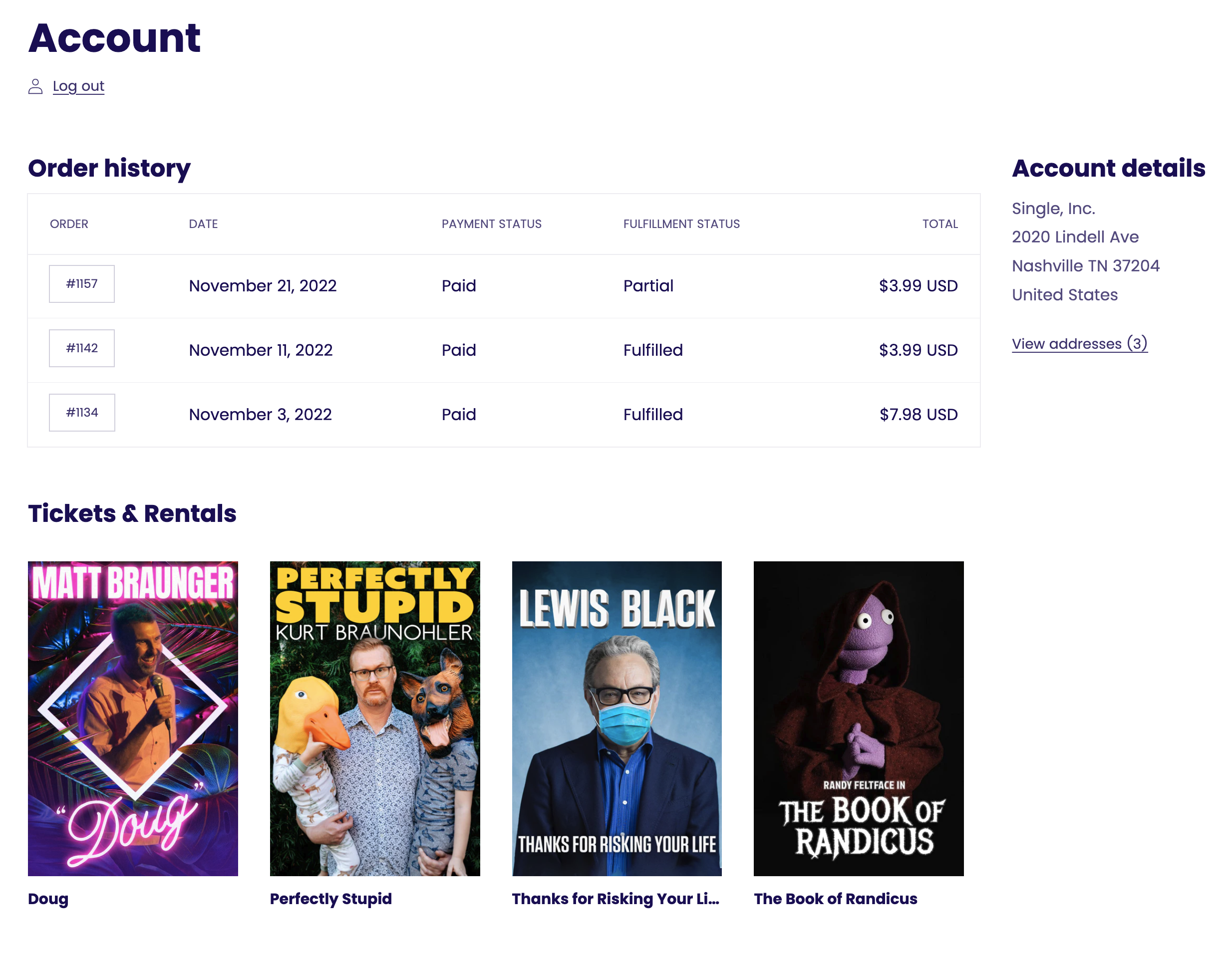 Note: You may add this app block anywhere you want to in your store. However, it will typically make the most sense to add it to the customer account page.
Steps:
Go to your Shopify admin.
Click "Online Store" on the left.
Under the "Themes" tab, click the "Customize" button.
In the top drop down menu, search for "Customer Account" (if this only brings you to the login page, you will need to login with an account).
On the left, click "Add Section".
Scroll down until you see "Single - Customer Tickets" and click it.
Drag and drop the section wherever you would like on the page.
Click "Save".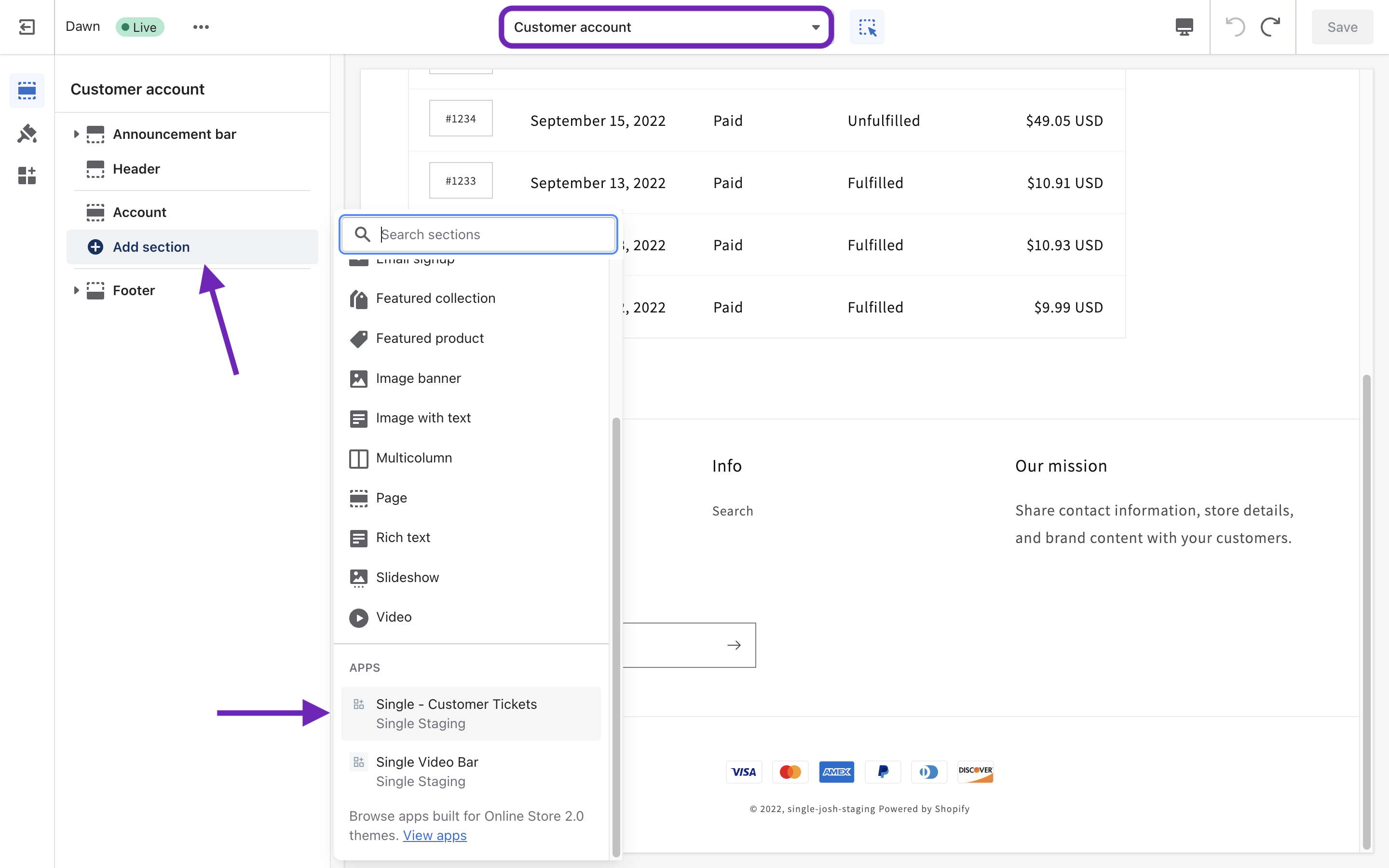 Please note that if you're not seeing the Single - Customer Tickets app block as an option, you may need to update your theme to the latest version (must be using at least a 2.0 theme). For basic Shopify themes, you can simply go add and publish the latest version of the theme to your store under Online Store > Themes in your Shopify Admin.