Use Shopify Analytics
Shopify offers tons of data to merchants including site traffic, customer acquisition, detailed sales insight and more. The more premium the plan, the more analytics you'll have regarding your products, customers and how they made purchases.
The most basic way to export sales info starts at your Shopify admin page in the "Orders" tab. This will bring up a list of all orders in the specified date range. Just click "Export" and choose the file type. Once you've downloaded the file open with a spreadsheet to view or edit.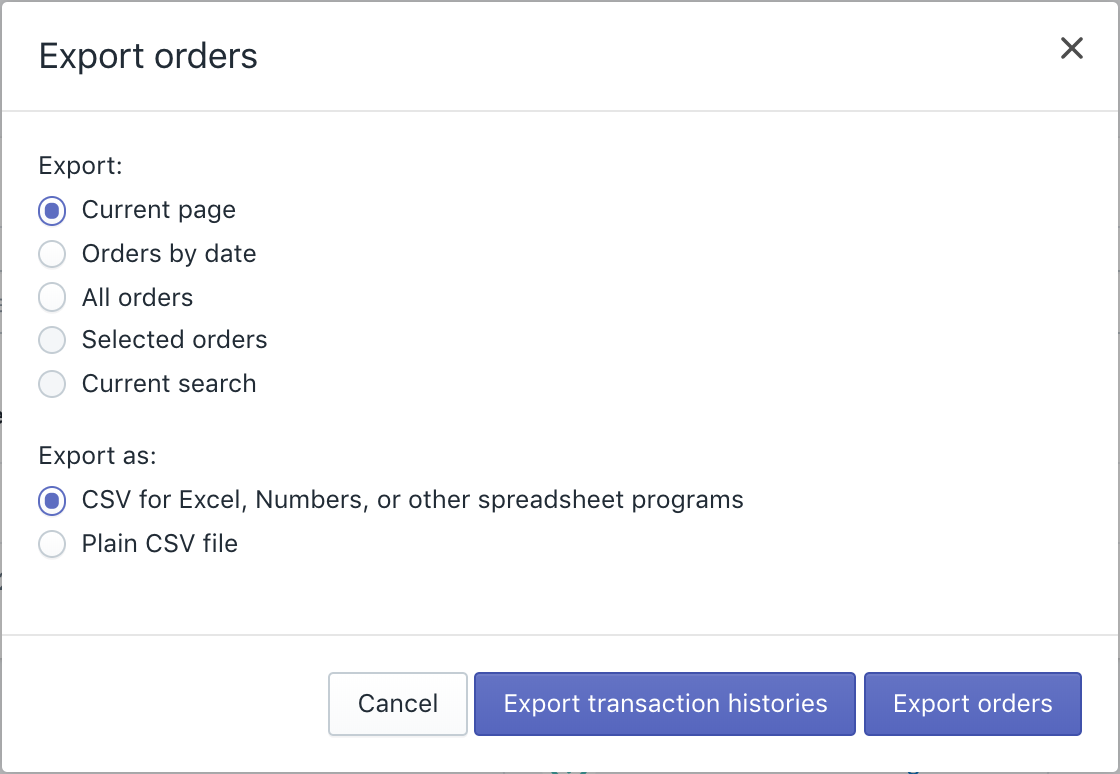 This is the process for creating spreadsheets with basic sales data. But what if you're looking to make adjustments to your store or sales process? You'll likely need detailed information that goes beyond just your orders.
In Depth Analytics
The Shopify Lite plan includes some basic analytics regarding your products and customers. You can view your overview dashboard, get a live view of your online store and access financial data.
The regular plan includes all of these, plus acquisition, behavior and marketing reports.
For information about reports generated from various Shopify plans, check out the comparison chart on this page.
Where do I find reports?
All reports are located in your Shopify Admin. Select the "Analytics" tab. This will lead you to your overview dashboard, where you can see some basic stats from your store. Many of these have a "view report" link in the top right of the block.
Acquisition
Acquisition reports summarize the sessions that take place on your store to help you gain more customers. This information includes sessions over time, sessions by referrer and sessions by location. By analyzing where prospects are coming from, you can better shape your marketing efforts.
Behavior
Similarly, behavior reports analyze what customers are doing during sessions on your site. This includes store conversions over time, top online store searches, a website cart analysis and more. Advanced shop owners who are interested in increasing average order totals or creating promotional deals will find this information especially useful.
Financial
The most detailed analysis offered with the basic Shopify plan are financial reports. These are totals for how your store performed. The categories are sales, liabilities, payments and gross profits. Each of these breaks into detailed reports, just click on each to explore.
Shopify makes all of your store data available for you to see - we'd love for you to improve your store or process because of this. If you're having trouble, check out the detailed Shopify Analytics Help Page.