Disable Shopify Payments
How to Disable Shopify Payments and Enable Alternative Payment Processors
If your store hasn't been approved by Shopify to sell NFTs, you can still offer them by disabling Shopify Payments and using a different payment processor. Follow these steps to make the switch and continue accepting orders:
1. Log in to your Shopify admin.
2. Go to "Settings" > "Payments."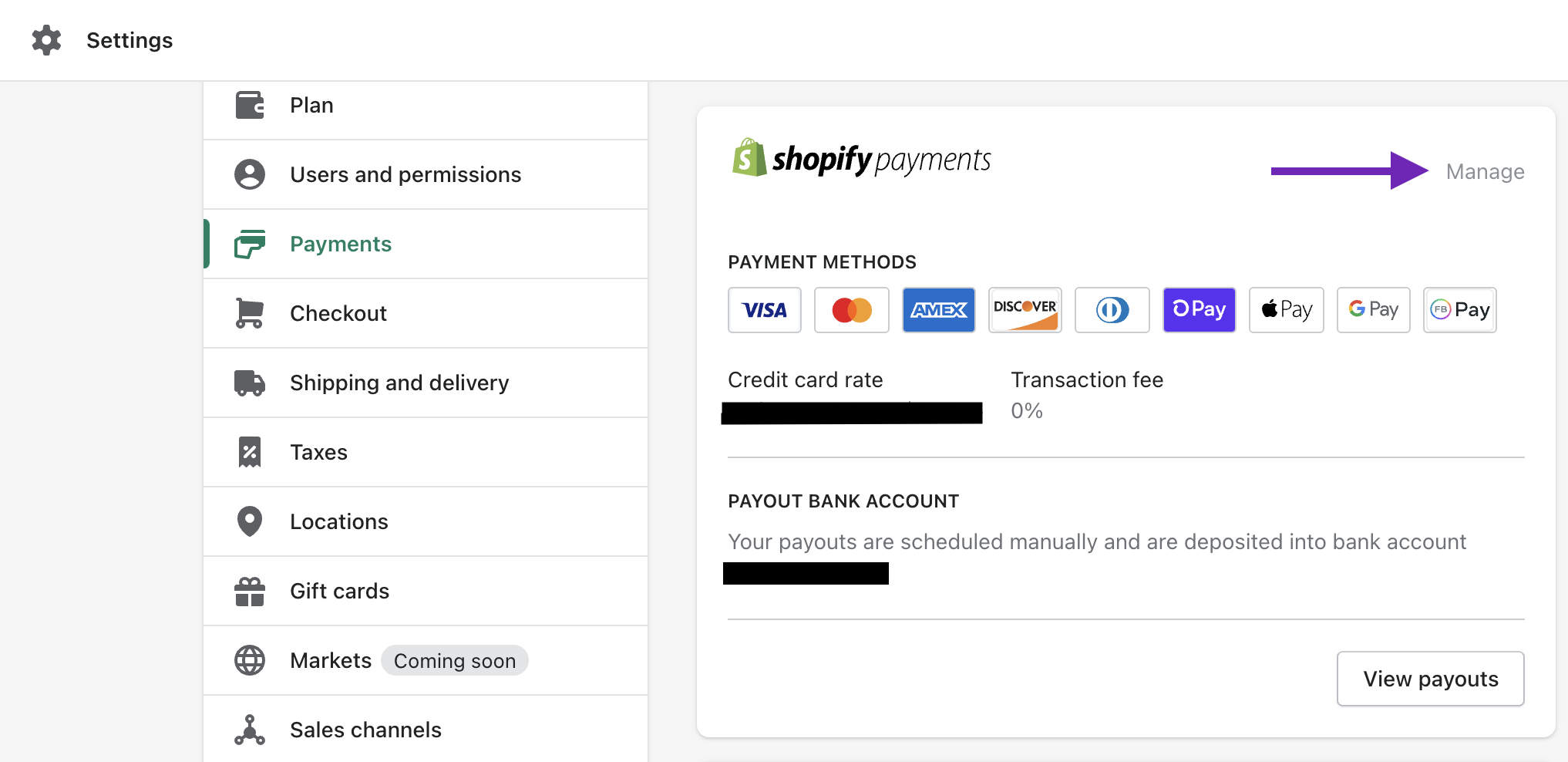 3. Click "Manage" in the Shopify Payments section.
4. Select "Deactivate Shopify Payments" and confirm.
5. Enable an alternative payment gateway.
📝 Note: Before disabling Shopify Payments, ensure you have an active alternative payment processor, or you won't be able to accept orders. Any payment processor(s) besides Shopify Payments is acceptable.
For any issues during this process, reach out to Shopify's support staff for help.