Tokengating and Holder Perks
Change the Display Order of Gated Content
How to Change the Display Order of Products, Pages, Videos on Your Gated Content Page
When you gate content with an NFT Collection using Single, the products, pages, and videos appear on your Gated Content page in the order they were gated them. To change this display order manually, follow the steps below:
Log in to your Single account.
In the left sidebar, go to NFTs > Manage NFT Collections
Select the Collection you want to edit.
On the Utility page, manually select a content type, then you click and drag the content in the list to reorder it.
Click Save All.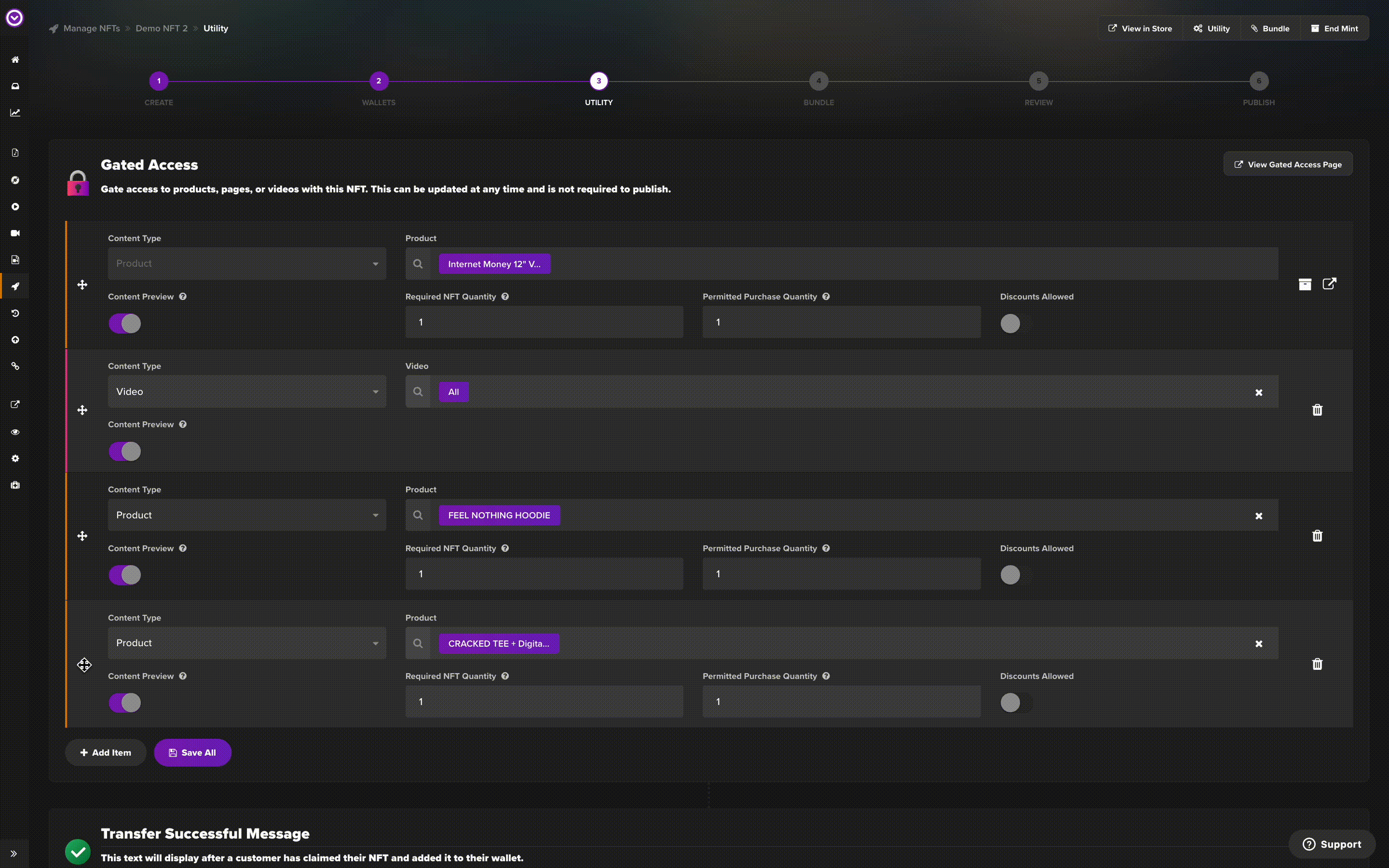 👍 Good to know: Gated content is grouped together on your Gated Content page based on content type, such as "Videos," "Products," or "Pages".