A Step-by-Step Guide to Purchasing and Claiming NFTs via Shopify's Checkout
Single integrates seamlessly with Shopify's secure checkout, enabling you to sell Non-Fungible Tokens (NFTs) in your online store and simplifying the claim process for your customers. In other words, purchasing and claiming an NFT is as simple for them as purchasing any other product.
Here's a quick video that captures this process:
A Step-by-Step Guide to Buying and Purchasing NFTs:
After a customer buys an NFT, they can claim it in one of two ways:
Straight from the Order Confirmation page.

Through the email they get after they make their purchase. This email has a "Claim Your NFT" button in it.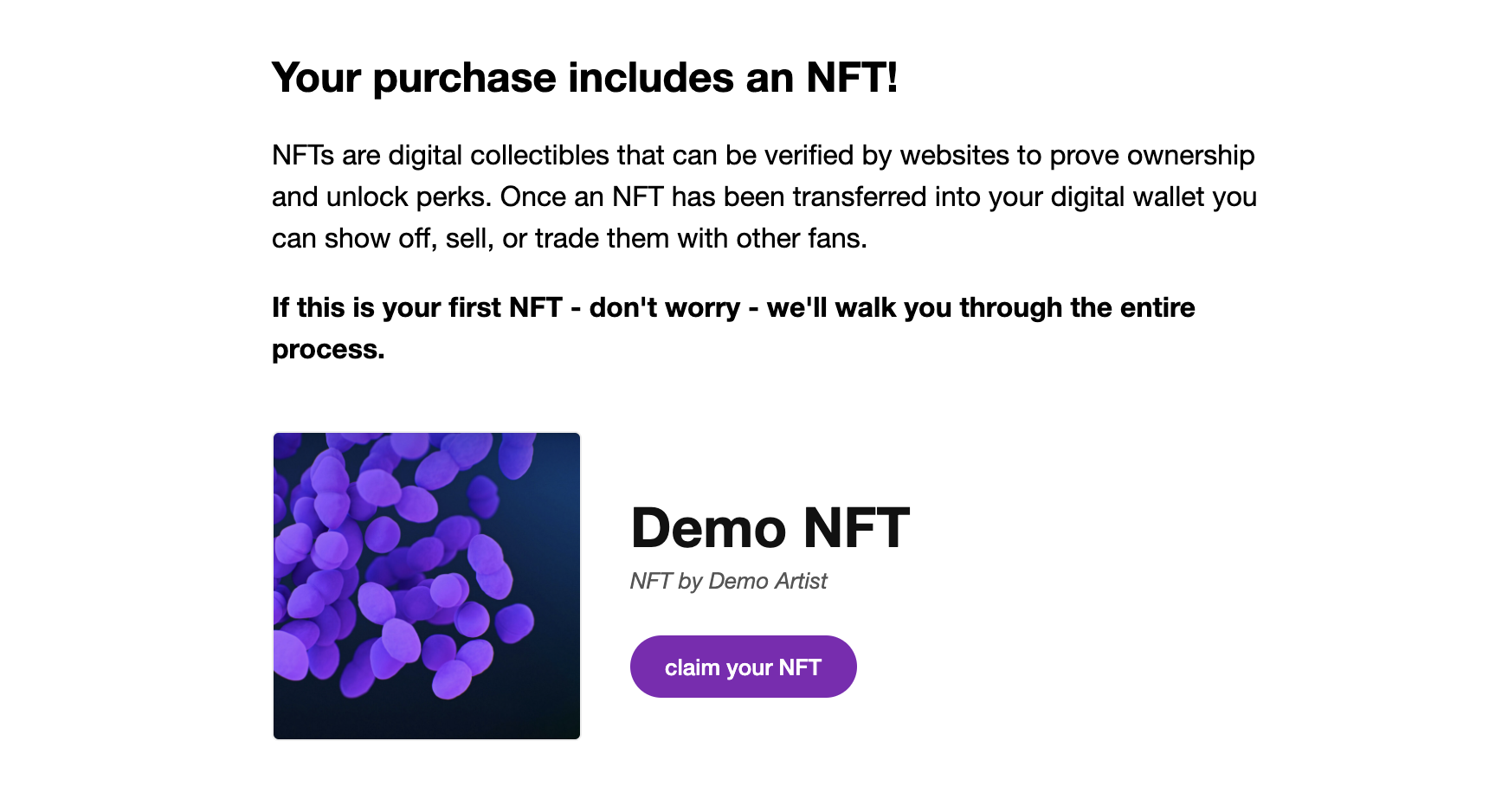 When a customer clicks the "Claim Your NFT" button, they're taken to the Claim landing page. The page they see depends on what they bought:
If they bought just an NFT, the page looks like this: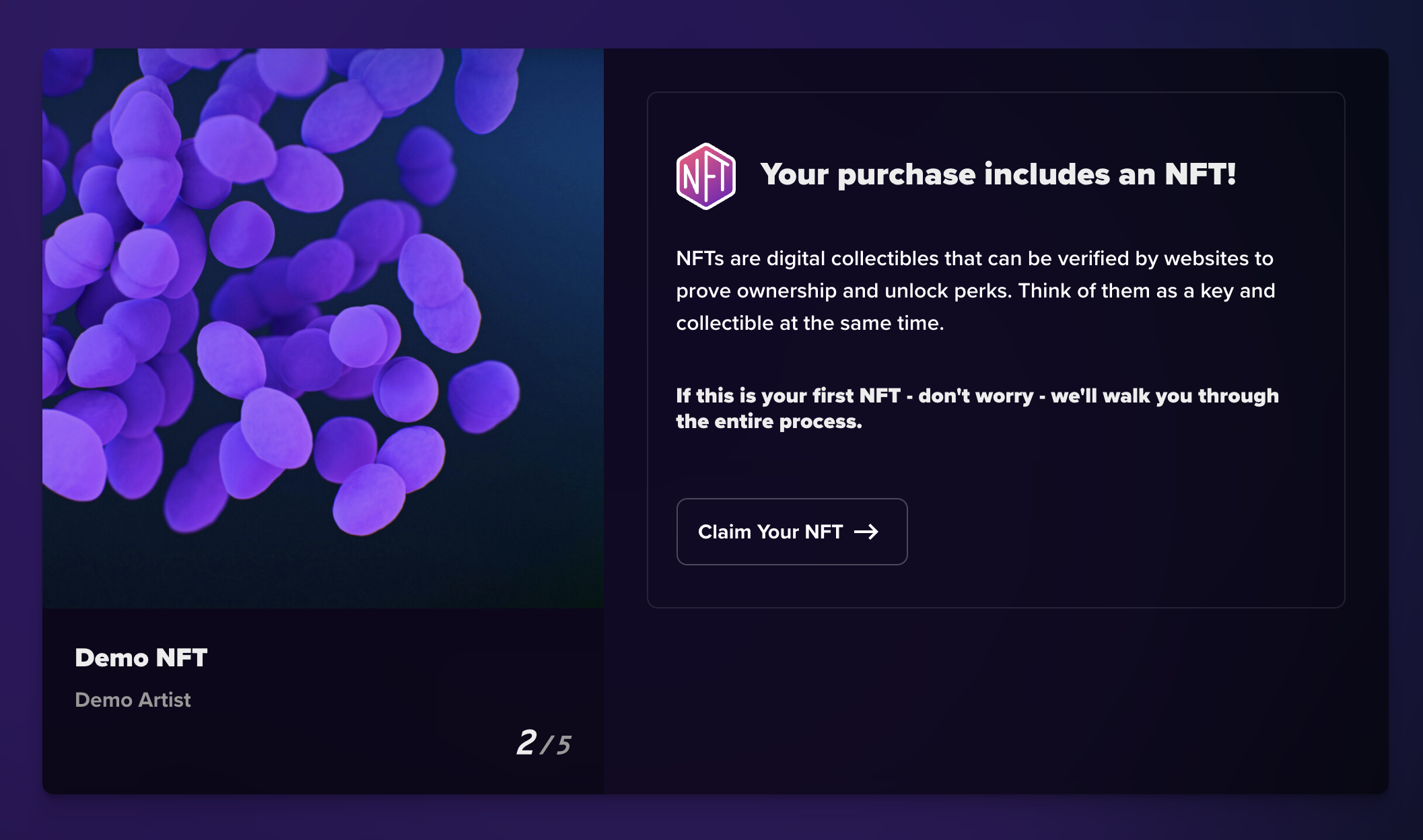 If they also bought a digital product, like an album, the page has both the music download section and the claim button: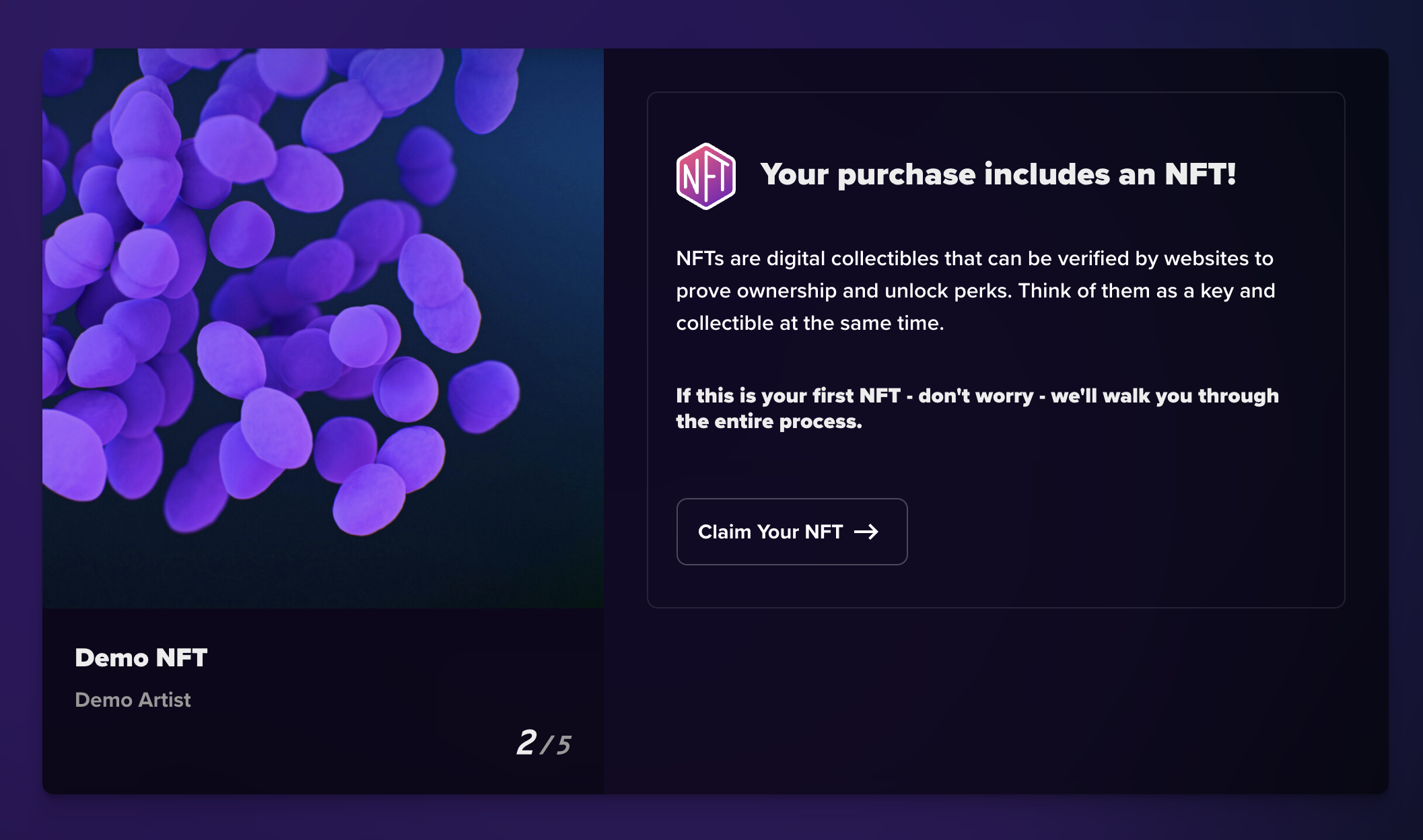 Next, the customer is asked to connect their digital wallet. If they don't have one, they'll get instructions on how to set one up: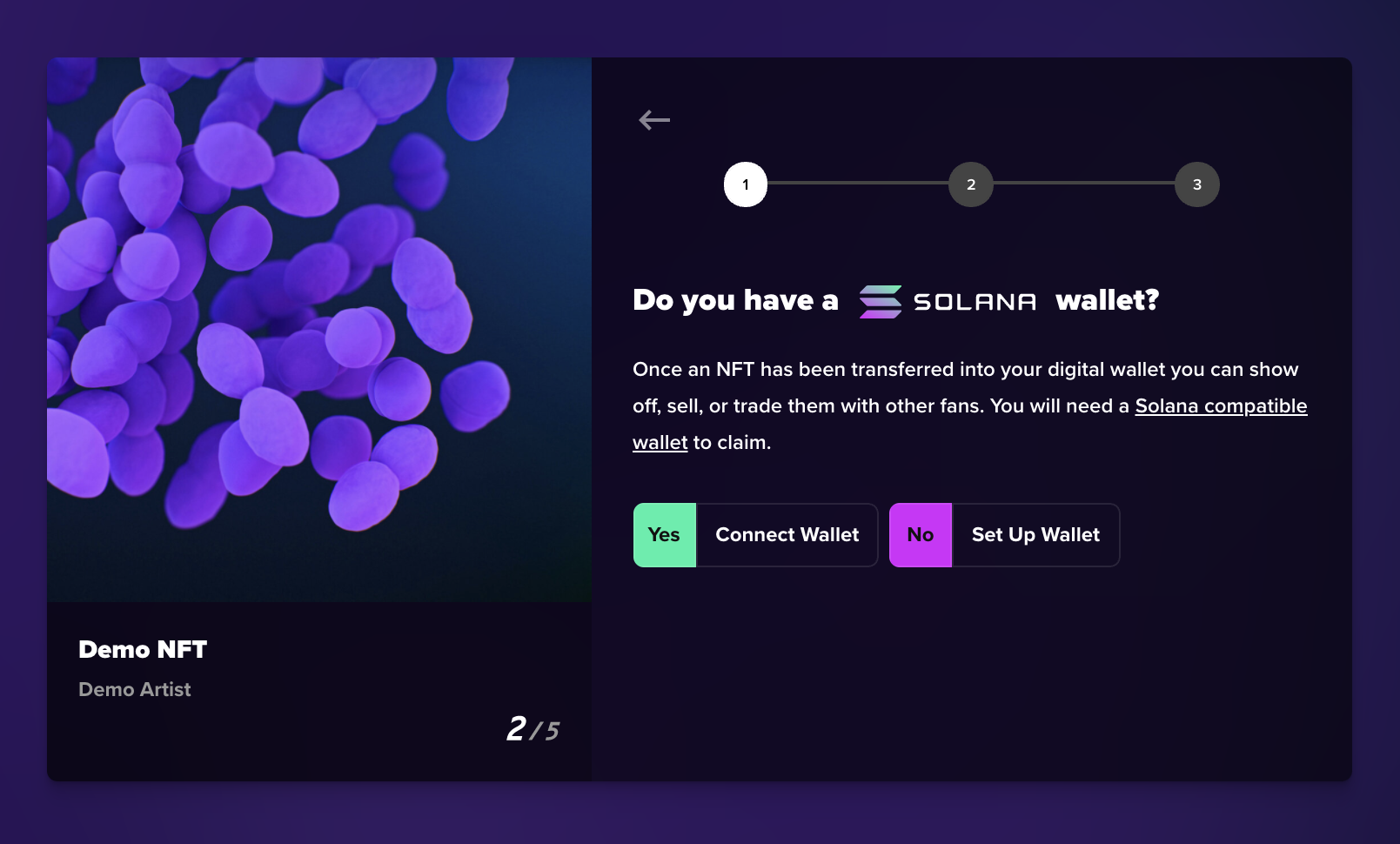 Once the customer's digital wallet is linked, they can transfer the NFT they bought into it. This whole process is really quick and easy, even if they've never used cryptocurrency or bought an NFT before: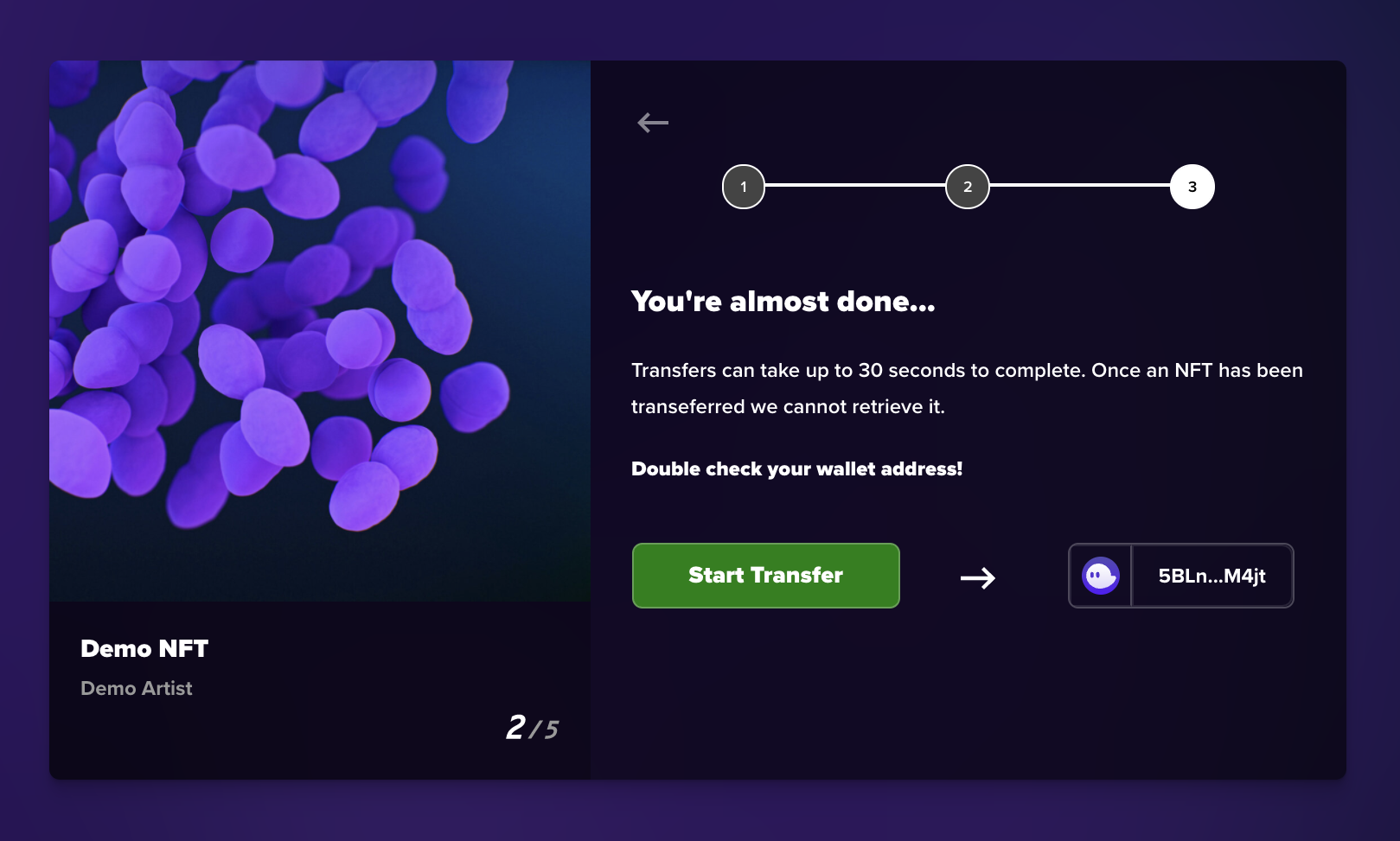 Note: Want to see the full claiming process from start to end? Check out this fan-side article, How to Claim Your NFT.