Resolve Livestream Embedding Errors
How to Fix the Issue by Adding Authorized URLs to Your Livestream Configuration Page
If you're encountering problems while trying to embed your livestream on a specific URL, you might see an error message similar to the one below: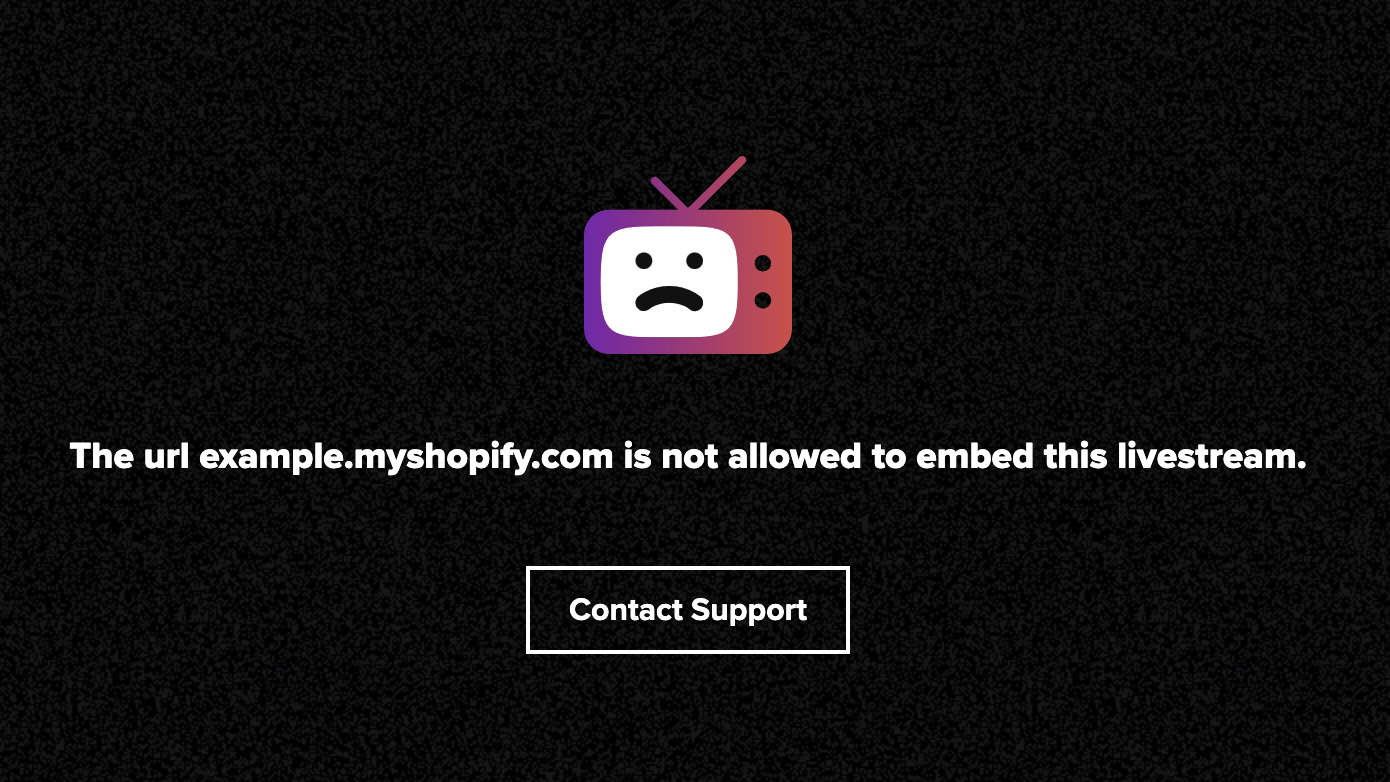 If this is the case, the following steps will help you to address this issue:
Log in to your Single account.
From the left sidebar, go to Video > Livestreams.
Select the livestream you need to troubleshoot.
On the Configure page, find the "Allowed Embedded Hostnames" section.
Type in the URL, then click "+Add Domain".
Note: Be sure to provide the full URL and any subdomains when adding a new domain. For more info on what a subdomain is, check out this helpful article.