How Customers Purchase Tickets, Access Events, and other Troubleshooting Tips for Livestreams and Video Rentals
This guide provides an overview of ticketing and event access for livestreams, pre-recorded livestreams, and rental premiers powered by Single in your Shopify store. It covers the customer steps required to create an account, purchase tickets, and access events, along with troubleshooting tips for common account and ticket issues.
On this page
---
Ticketing and Event Access Explained
1. Purchasing Tickets
To join the event, customers need to buy tickets. Here's how:
Selecting the ticket from your store.
Adding the ticket to the cart.
Checking out with necessary details.
Receiving a confirmation email post-purchase.
3. Accessing the Event
After purchasing a ticket, customers can access the event by:
Locating the confirmation email - which you can customize.
Following the instructions or links in the email.
Logging in or creating an account with the purchase email.
Enjoying the event from the directed page after login.
---
Troubleshooting Common Issues
If customers encounter any issues accessing the event, below are some common troubleshooting steps.
1. Different Email for Login and Purchase
Sometimes, customers sign into the stream using a different email than the one they used to purchase their ticket. This often happens when customers use Apple Pay, Paypal, etc. Here's how you can resolve this:
Search for the customer's email in Shopify's 'Orders' tab.
If there's no ticket purchase under their order history, request an alternative email or their name.
Use the new email or name to find the account they used for the purchase.
Ask the customer to log in with the correct email or amend the email address on the order to the one they prefer.
2. Forgotten Password
It's not uncommon for customers to forget their password. Here's an easy fix:
Find the customer's email address or name in Shopify.
Click on their profile.
Select 'More Actions' and then 'Reset Password'.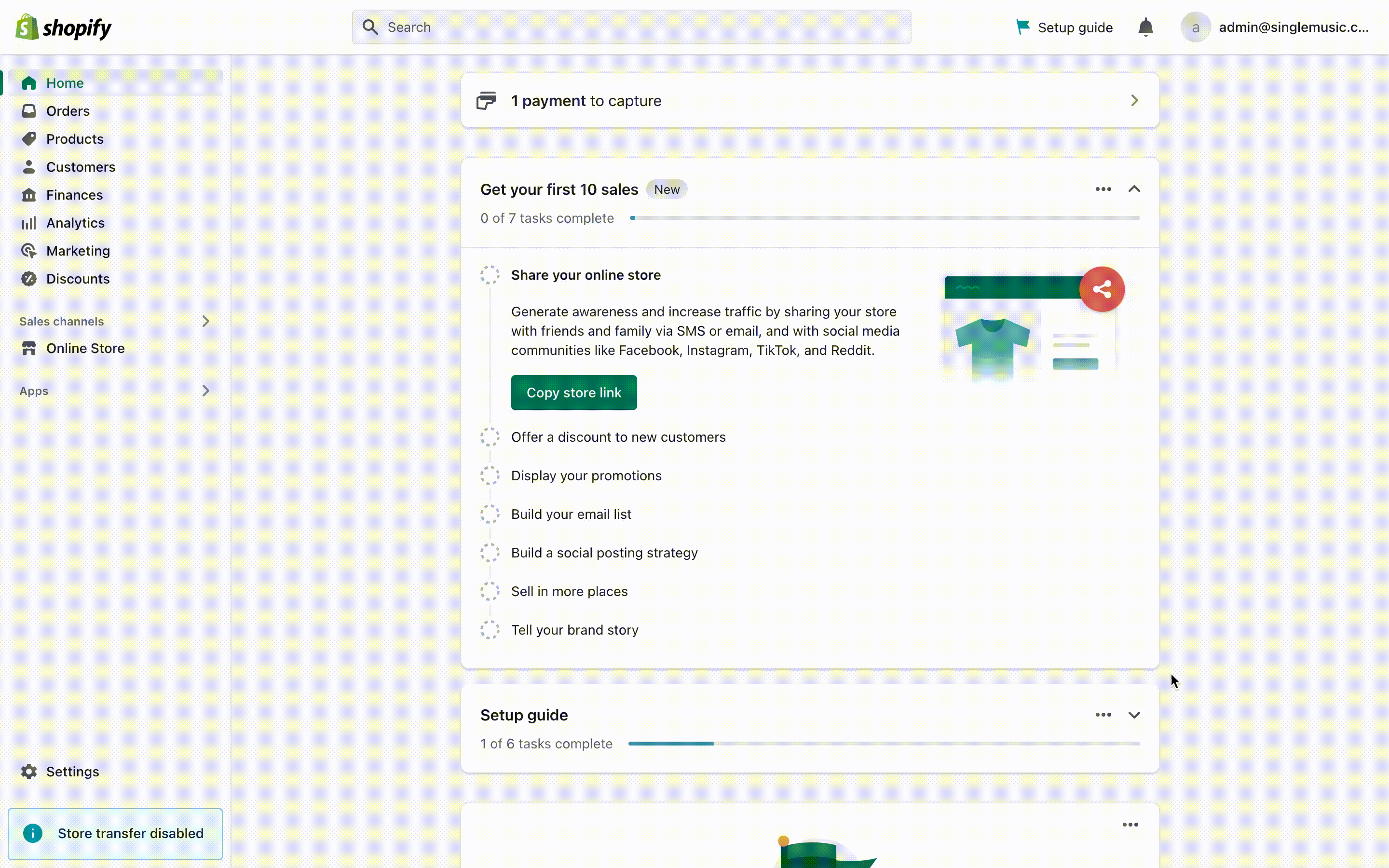 3. No Account Yet
To watch the stream, customers need an account on your store. Shopify automatically sends them an account invitation when they buy a ticket. If they haven't created one yet, you can send them another invitation in your Shopify admin:
Search for the customer's name, email, or order number.
Select "Send Account Invite" or "Resend Account Invite".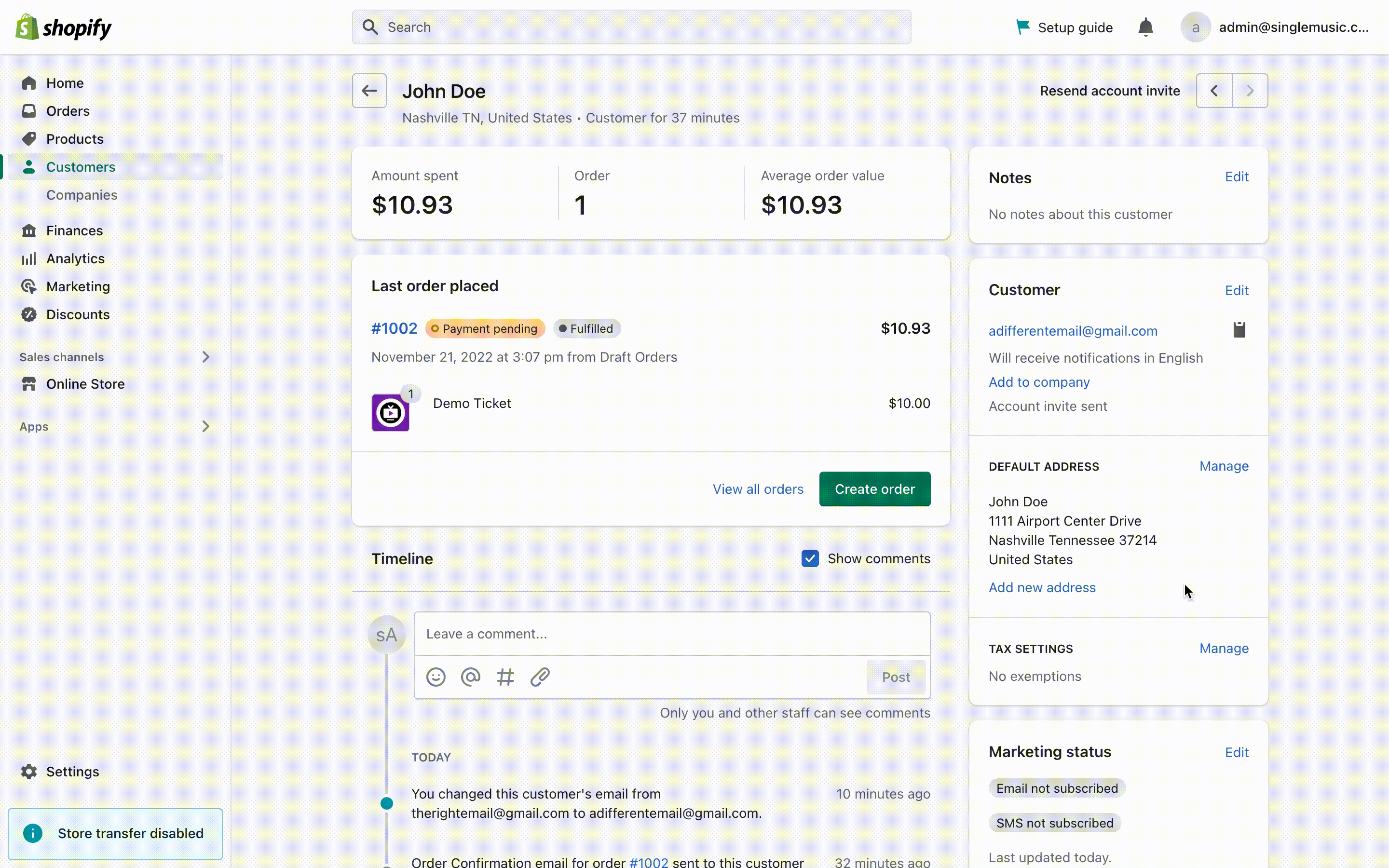 Sometimes, you might need to give a fan access to a stream without them buying a ticket. In such cases, you can create an order with a ticket for them:
Search for the customer's name or email.
Select 'Create Order'.
Find the ticket product and select it.
Mark the order as paid (or set payment terms).
Click 'Create Order'.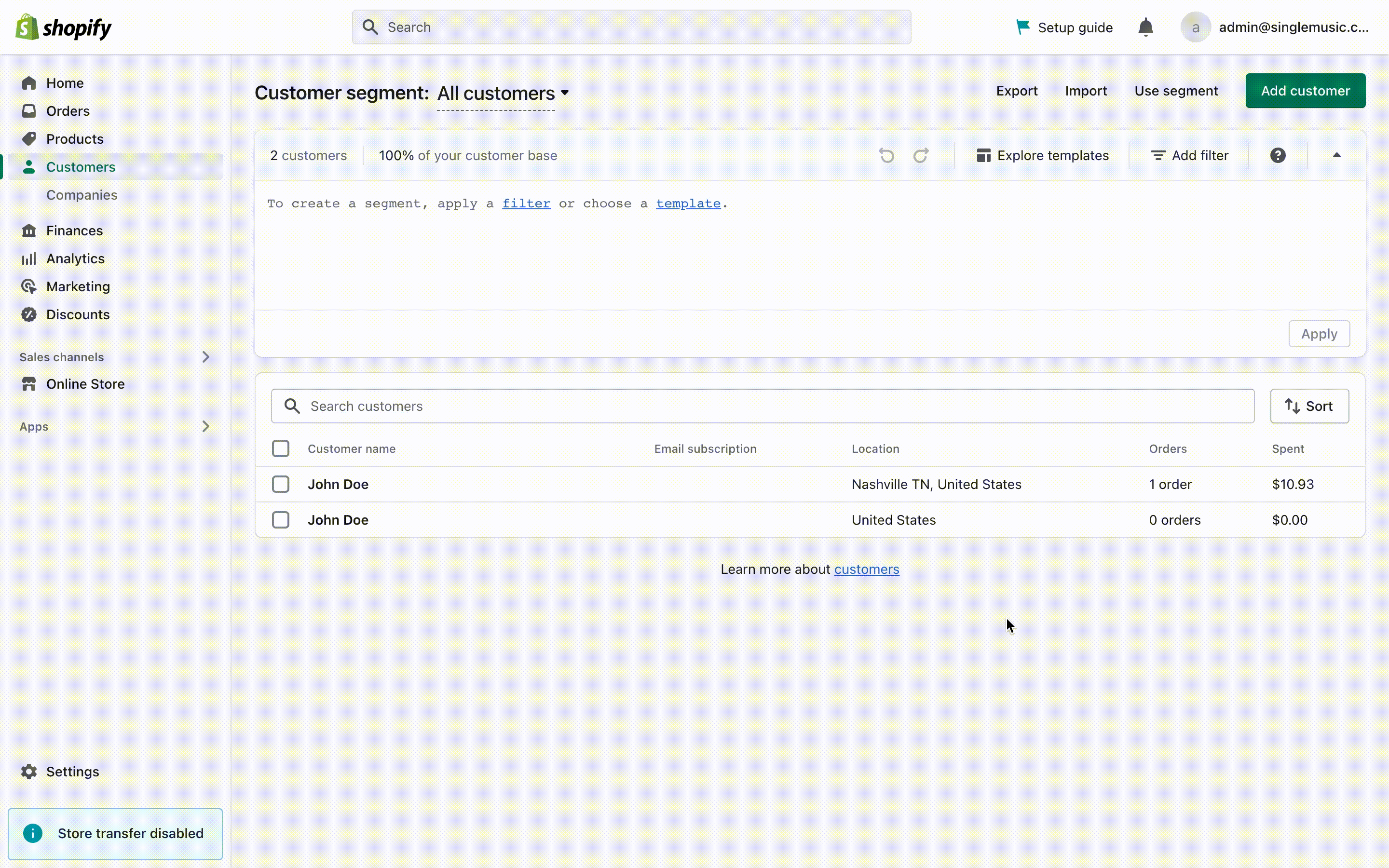 Tip: Need to import orders in bulk? We recommend EZ Importer!