Learn How to Include Extra Content with Your Music Releases on Shopify with Single
Learn how to add more files, like PDFs, artwork, or bonus content, when you're making or updating a digital release.
Steps
Log into your Single account.

Navigate to Music > Digital Delivery from the left sidebar.

Go to the Upload page while creating your digital release or editing one later.

Scroll to the Additional files section. This is where you can include extra content that customers will get when they purchase your digital release.

You can upload to add files like PDFs, extra artwork, sheet music, stems, samples, or any bonus content. Files can be in any format, up to 750 MB in size.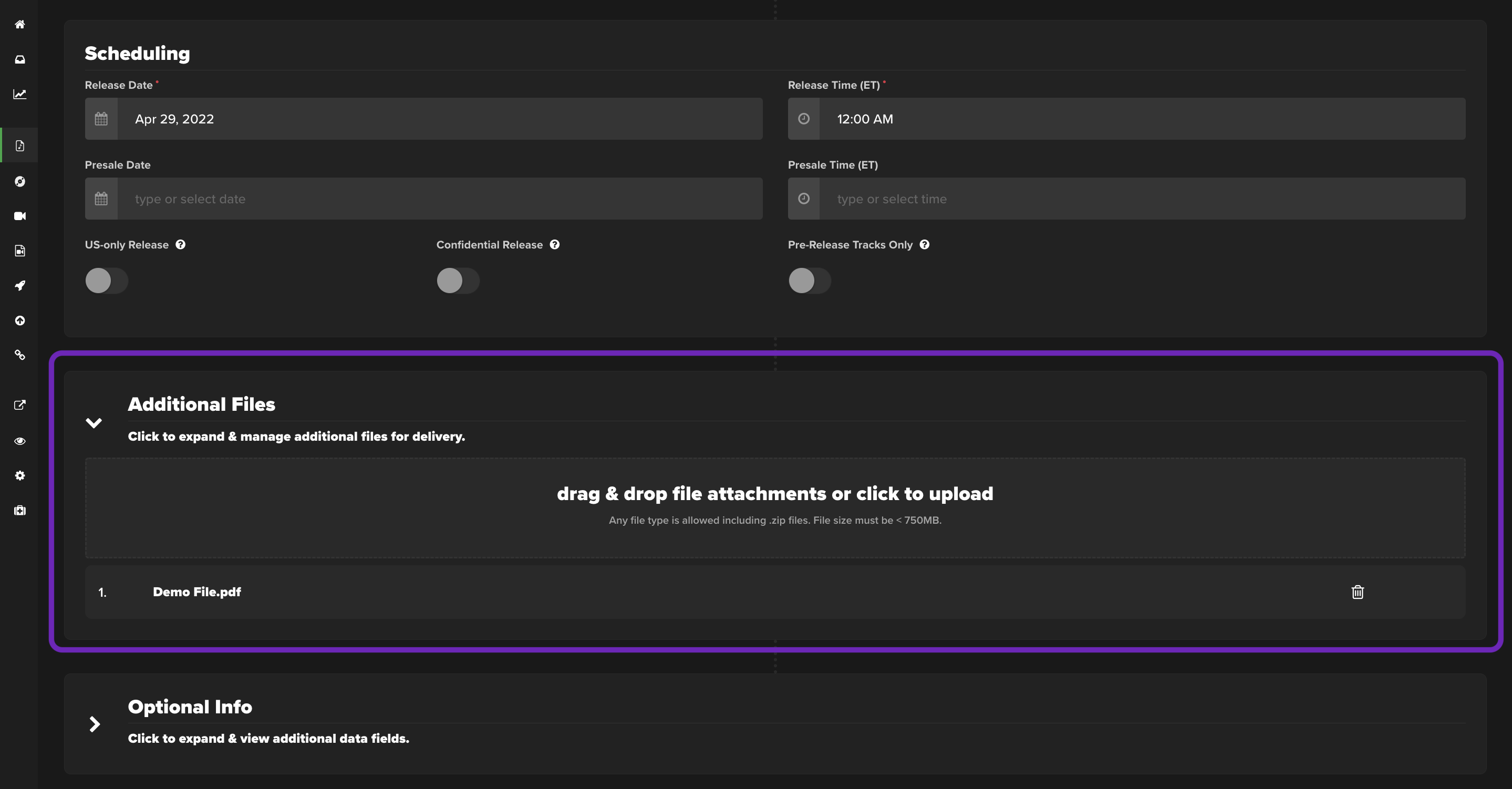 Pro tips if you're releasing a collection of samples:
Upload the main samples as the primary audio files in the

Tracklist

section. This way, customers can get a sneak peek.

Make sure the 30-second preview option is turned on for all tracks and that you choose to Publish With Tracklist. This lets your main samples be previewed.
Attach the rest of the sample pack in the Additional Files section as zip files.