Understanding Different Publishing Options: With Audio Player, Without Audio Player, and Attach to Existing Products
After you create a digital release in Single, there are several ways to publish it to your Shopify store:
Publish With Audio Player
Publish Without Audio Player
Attach to Existing Products
Each choice offers unique advantages and meets different needs. Let's break each of these down:
1. Publish With Audio Player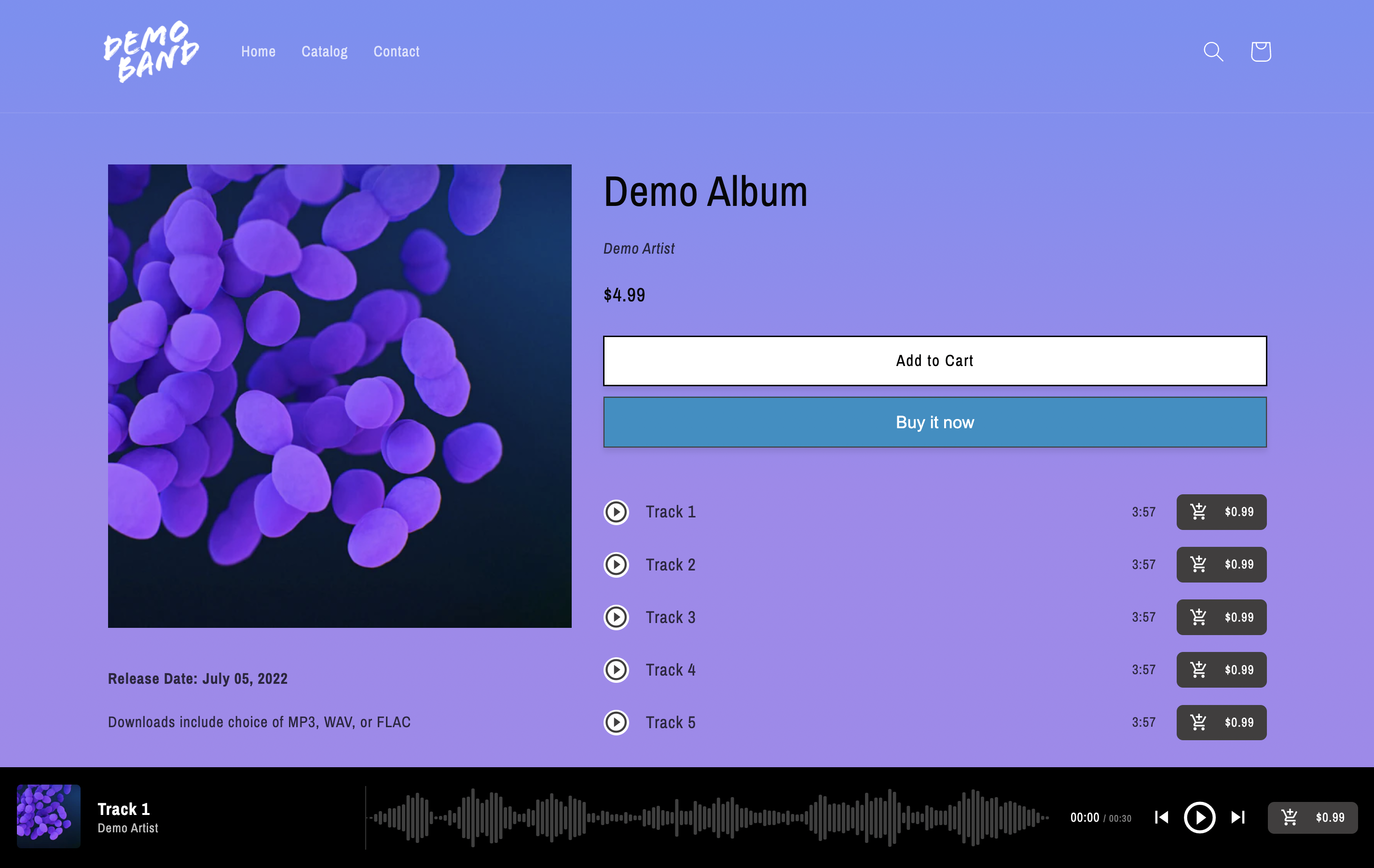 Selecting this option creates both an album and its tracks in your store as separate products. Using the "digital album product template" template that was installed when you installed Single, each album will feature an integrated music player and a tracklist for customers to preview.
Remember, each song is also a separate product, which gives your customers the flexibility to purchase them individually. If you prefer, you can hide these song products in your store, but be sure not to delete or alter them in any way - doing so can break the music player or stop customers from purchasing individual songs.
Things to note:
Even single-song albums will be labeled as a "Digital Album."
Presale and scheduled albums will show up in your Shopify Admin, but won't be available for purchase until the specified release or presale date.
Unreleased songs won't be available for preview, even if the preview feature is enabled in Single.
2. Publish Without Audio Player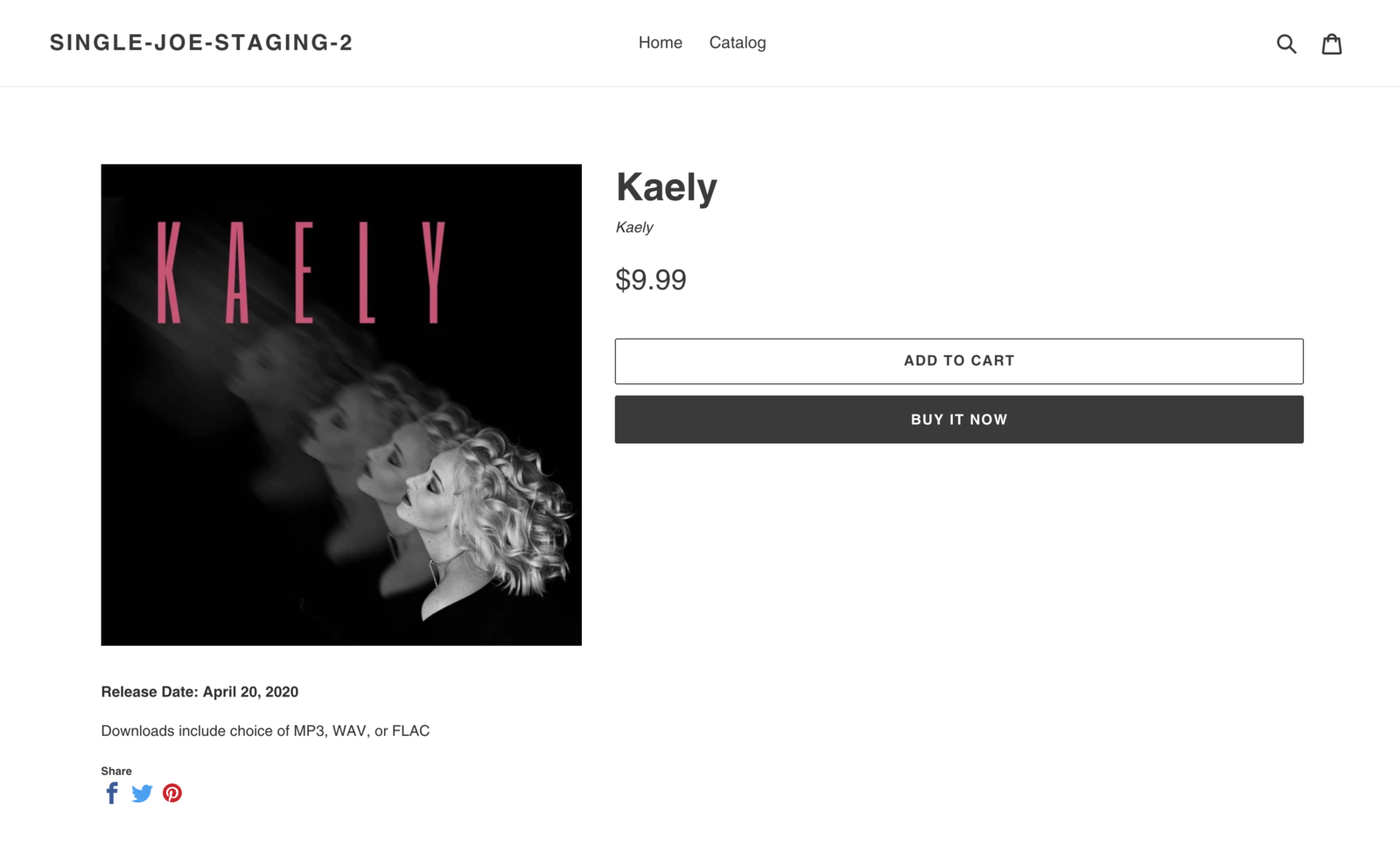 Choosing this option creates a digital album product within your Shopify store that utilizes Shopify's default template. The key difference here is that there is no audio player or track previews included.
3. Attach to Existing Products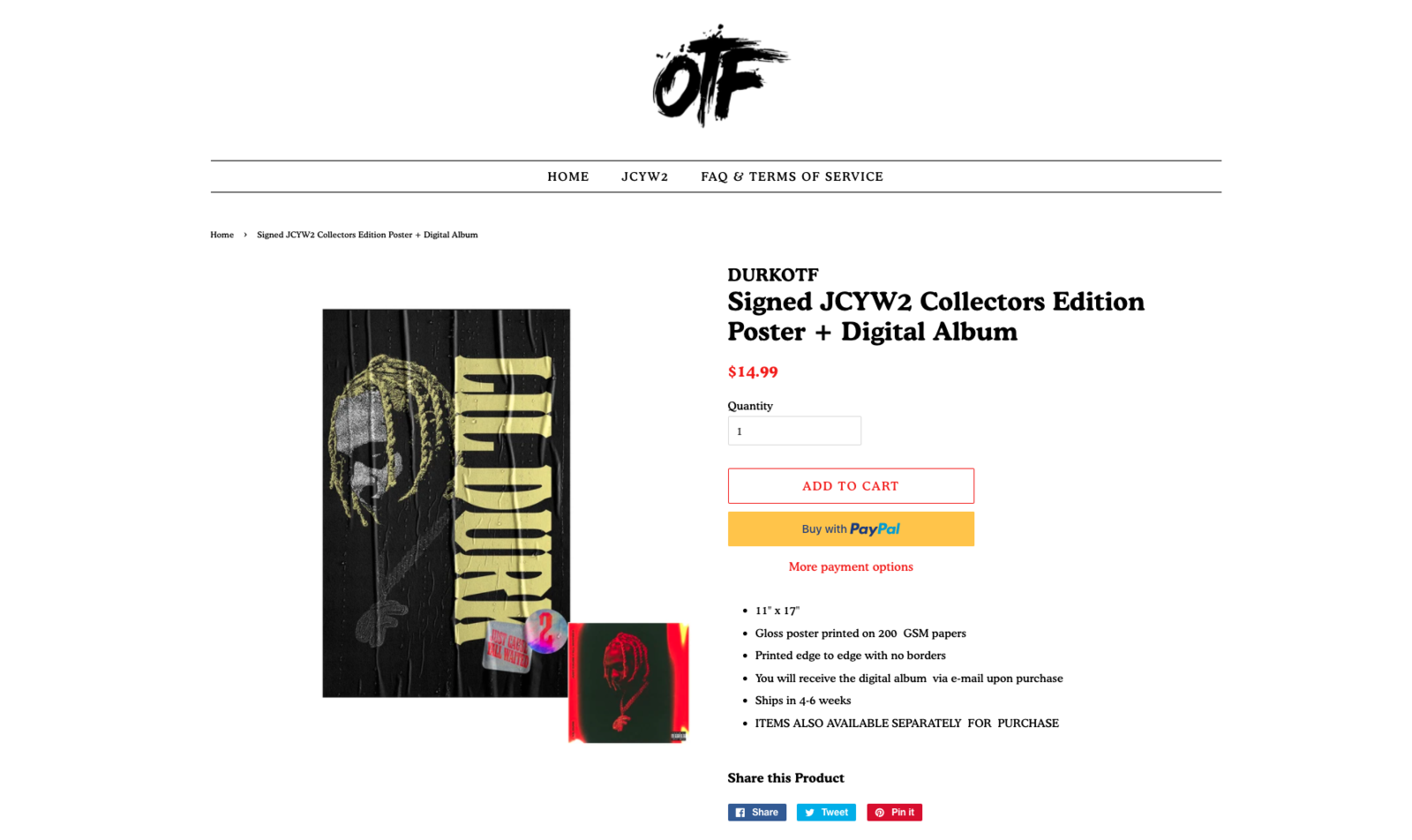 This option lets you add an album to a product you're already selling. While the product's appearance remains unchanged, customers receive the album as part of a bundle with their purchase.
Things to note:
Make sure you update the product title or description to let customers know they'll be getting the album too - for example, you could add "+ digital album" to the title.
Don't forget, if you're bundling music with merchandise, Billboard has certain rules you need to follow.
For more detailed information on how to attach a digital album to a physical or digital product you've created in Shopify, refer to this guide.